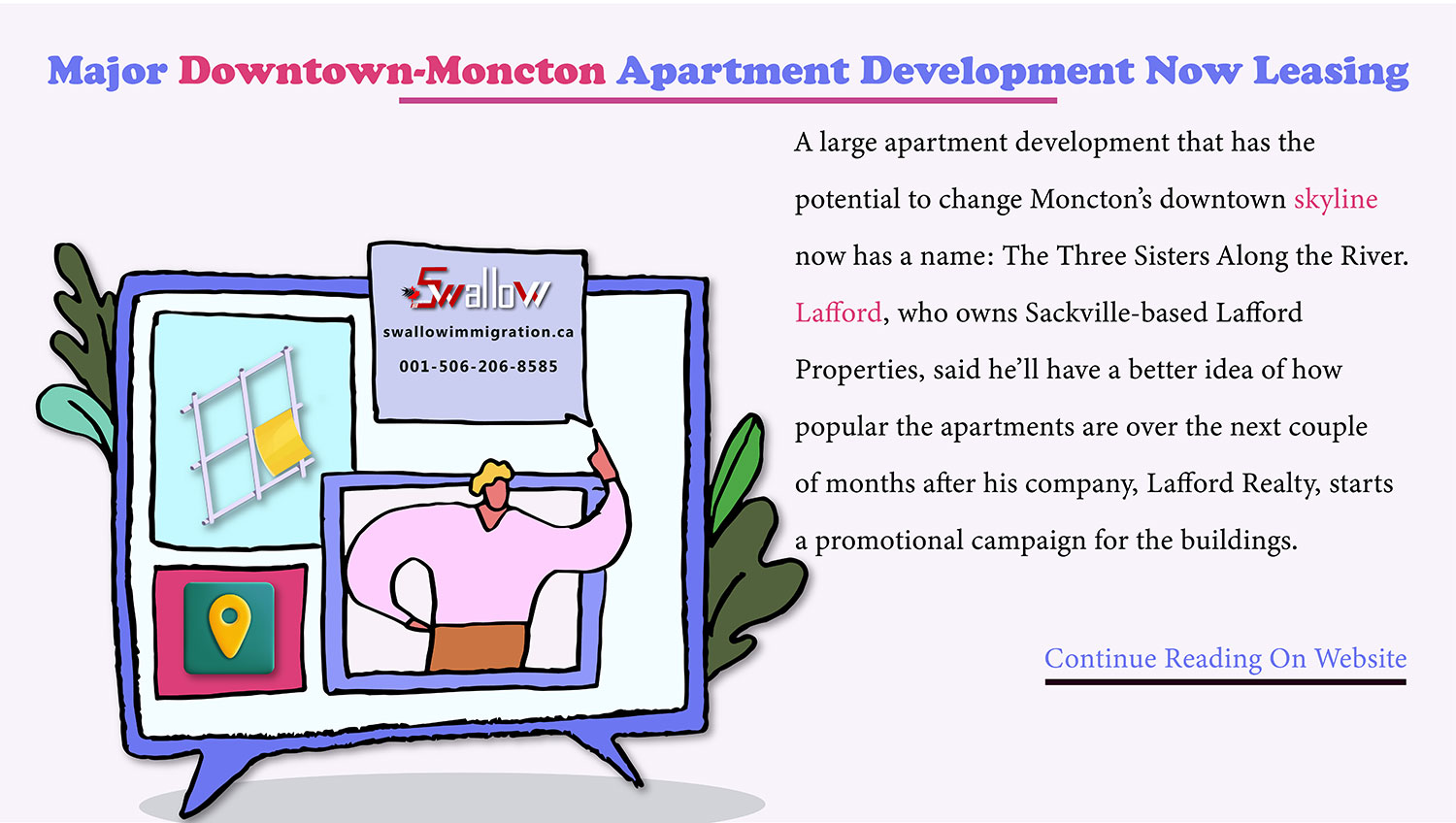 Major Downtown-Moncton Apartment Development Now Leasing
A large apartment development that has the potential to change Moncton's downtown skyline now has a name: The Three Sisters Along the River.
Lafford, who owns Sackville-based Lafford Properties, said he'll have a better idea of how popular the apartments are over the next couple of months after his company, Lafford Realty, starts a promotional campaign for the buildings.
If all three towers are built, Lafford could be bringing as many as 450 new apartments to Moncton at a time when vacancy rates remain low.
The 150 units in the first apartment tower, which will vary in size from 700 to 3,000 square feet, will rent from around $1,250 to $2,000 a month.
Lafford originally bought the property from Slate Office REIT in 2020 and broke ground for the first of the Three Sisters in July 2021, after wrapping up work on the $30-million Birch Meadows apartment in the Lewisville neighbourhood.
For more information follow the link below:
https://huddle.today/2022/06/10/major-downtown-moncton-apartment-development-now-leasing