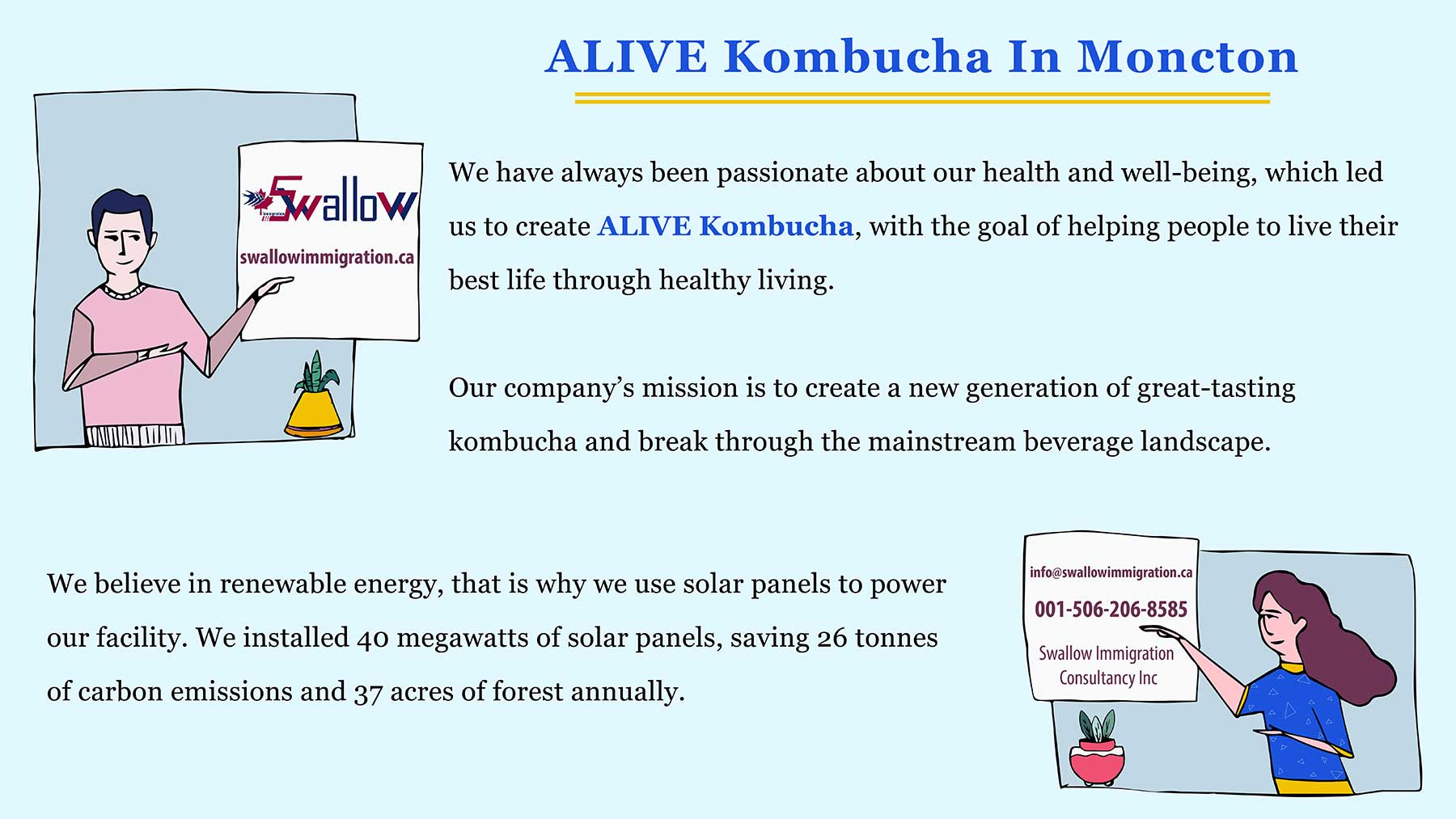 We have always been passionate about our health and well-being, which led us to create ALIVE Kombucha, with the goal of helping people to live their best life through healthy living.
Our company's mission is to create a new generation of great-tasting kombucha and break through the mainstream beverage landscape.
We believe in renewable energy, that is why we use solar panels to power our facility. We installed 40 megawatts of solar panels, saving 26 tonnes of carbon emissions and 37 acres of forest annually.
For more information follow the link below:
https://huddle.today/2021/12/15/nb365-bobby-black-cherrie-moreault-and-louis-leith-of-alive-kombucha-in-moncton