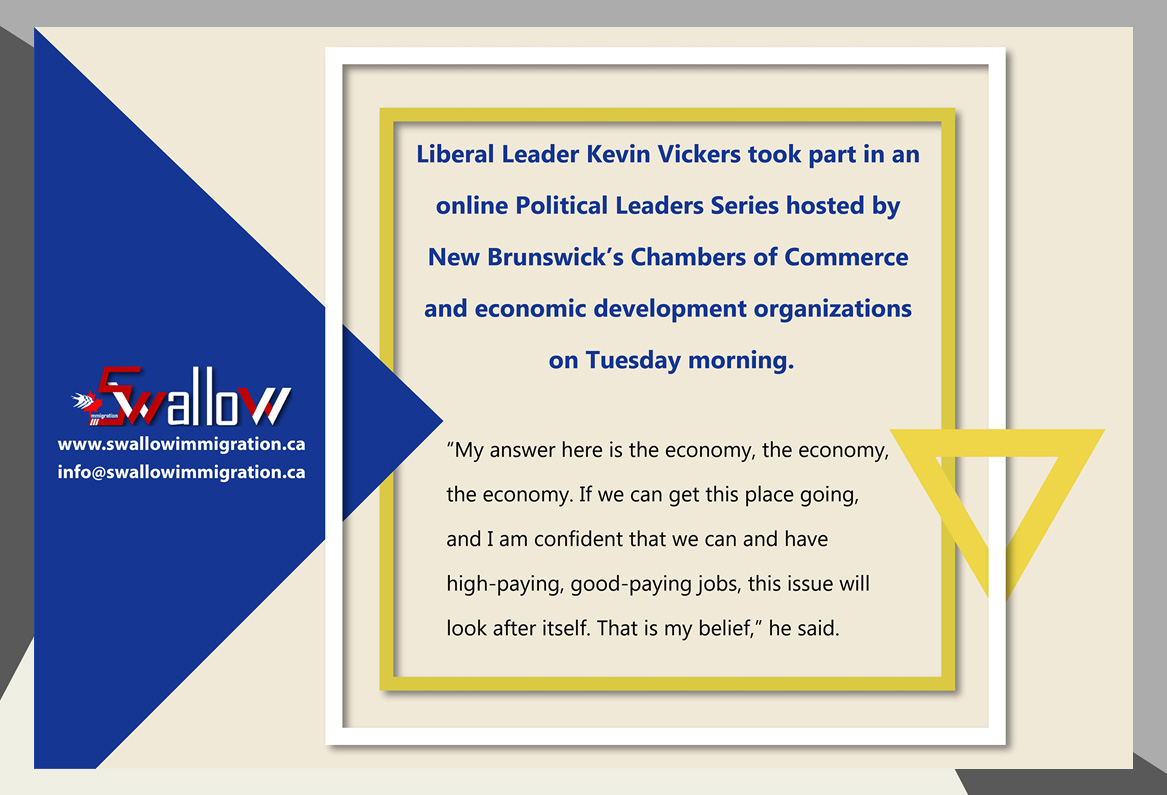 Liberal Leader Kevin Vickers took part in an online Political Leaders Series hosted by New Brunswick's Chambers of Commerce and economic development organizations on Tuesday morning.
He was asked about how to attract more people to the province, and keep them here – something he says has been a great challenge.
"My answer here is the economy, the economy, the economy. If we can get this place going, and I am confident that we can and have high-paying, good-paying jobs, this issue will look after itself. That is my belief," he said.
Vickers says growing the province is critical, because we have an aging population, but he believes with the right type of promotion and programs, we can offer reimbursement on the condition newcomers stay for three to five years.
Tourism has been one of the hardest-hit industries due to Covid-19.
Vickers says, if elected, he will work with the federal government to access funding that will benefit tourism operators.
For more information follow the link below:
https://huddle.today/vickers-says-province-will-attract-people-with-high-paying-jobs/