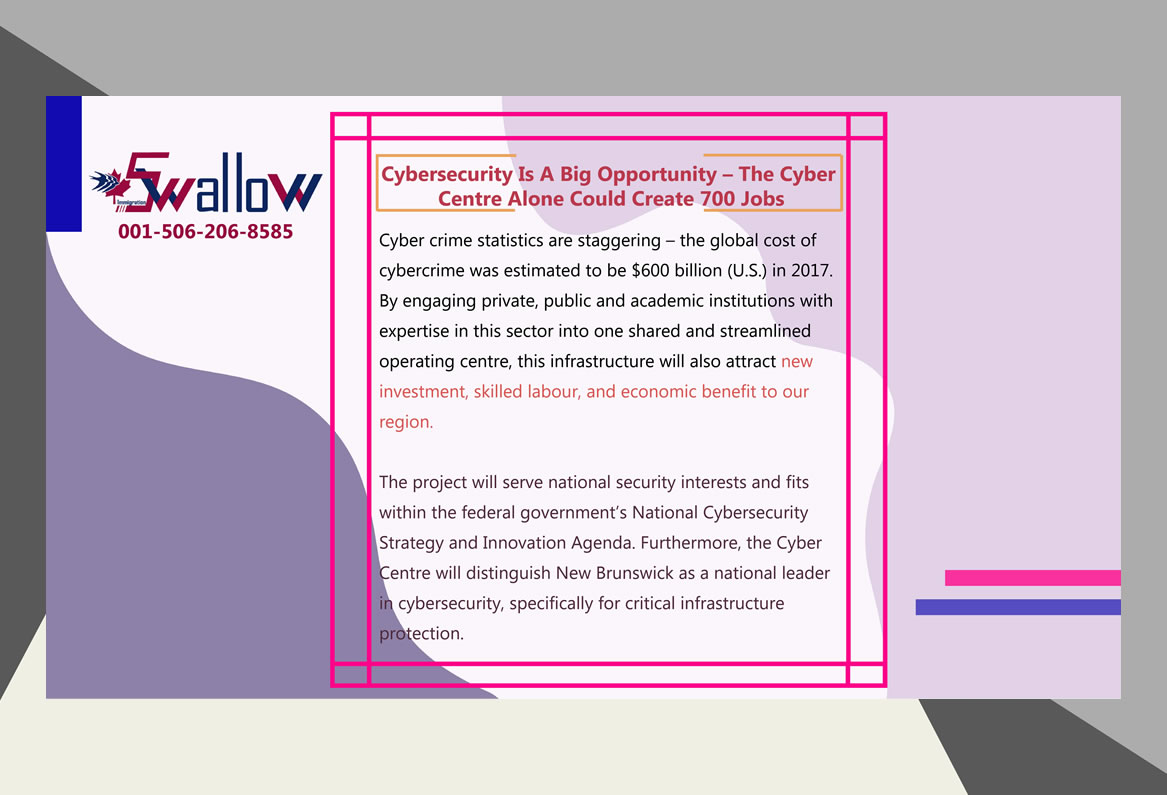 Cybersecurity Is A Big Opportunity – The Cyber Centre Alone Could Create 700 Jobs
Jan 13, 2020
by Krista Ross
Cyber crime statistics are staggering – the global cost of cybercrime was estimated to be $600 billion (U.S.) in 2017. From Statistics Canada:
Just over one-fifth (21 percent) of Canadian businesses reported that they were impacted by cyber security incidents which affected their operations in 2017.
More than half (54 percent) of impacted businesses in Canada reported that cyber security incidents prevented employees from carrying out day-to-day work, while close to one-third (30 percent) experienced additional repair or recovery costs.
About 10 percent of businesses in Canada reported that they lost revenue as a result of cyber security incidents.
The vast majority (94 percent) of businesses in Canada had some level of expenditure to prevent or detect cyber security incidents in 2017.
Businesses in the most targeted sectors (banking institutions, universities and pipeline transportation, all considered "critical infrastructure" assets) were largely impacted by incidents to steal money or demand ransom payments in 2017.
By engaging private, public and academic institutions with expertise in this sector into one shared and streamlined operating centre, this infrastructure will also attract new investment, skilled labour, and economic benefit to our region.
The project will serve national security interests and fits within the federal government's National Cybersecurity Strategy and Innovation Agenda. Furthermore, the Cyber Centre will distinguish New Brunswick as a national leader in cybersecurity, specifically for critical infrastructure protection.
For more information follow the link below:
https://huddle.today/cybersecurity-is-a-big-opportunity-the-cyber-centre-could-create-700-jobs-alone