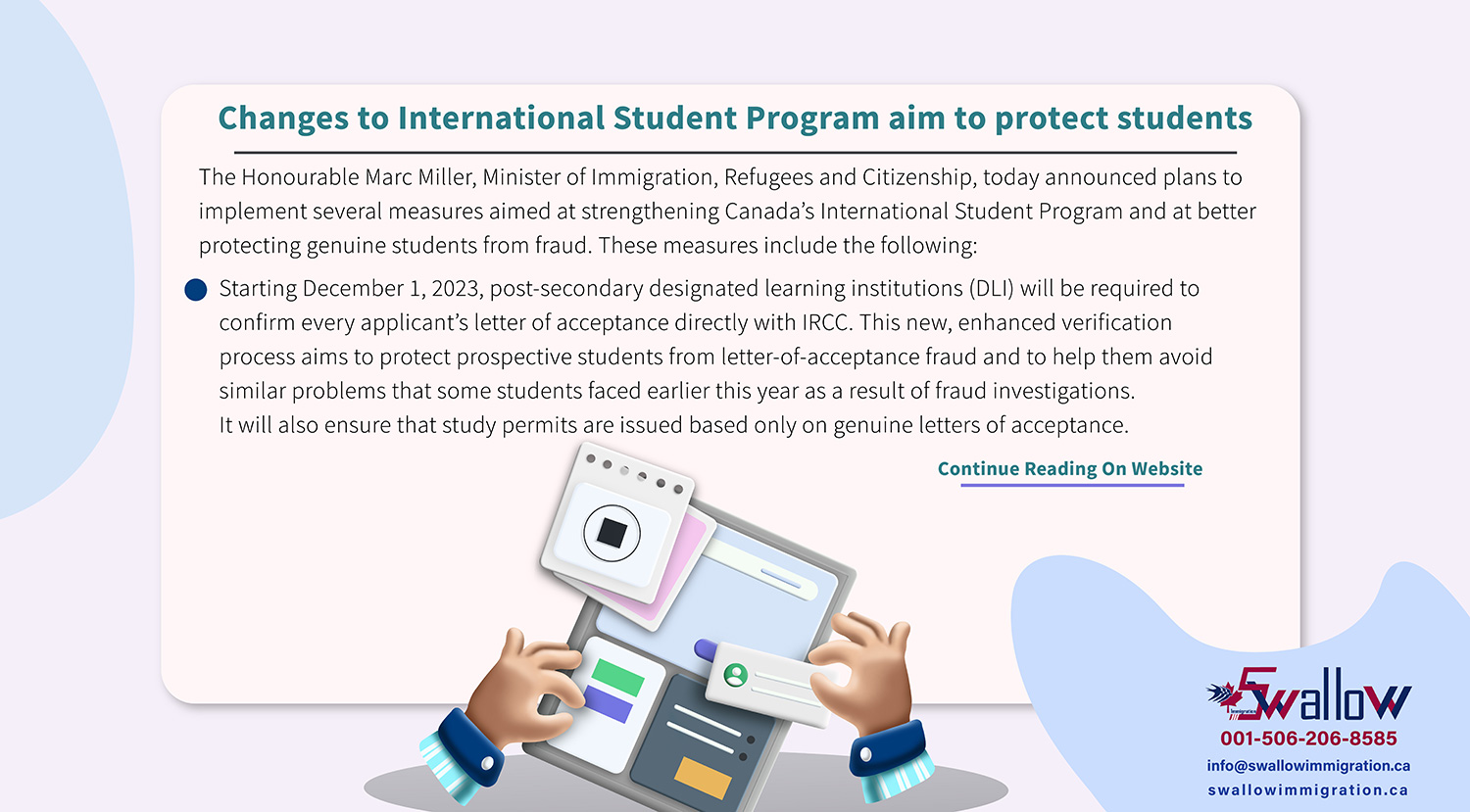 Changes to International Student Program aim to protect students
The Honourable Marc Miller, Minister of Immigration, Refugees and Citizenship, today announced plans to implement several measures aimed at strengthening Canada's International Student Program and at better protecting genuine students from fraud. These measures include the following:
Starting December 1, 2023, post-secondary designated learning institutions (DLI) will be required to confirm every applicant's letter of acceptance directly with IRCC. This new, enhanced verification process aims to protect prospective students from letter‑of‑acceptance fraud and to help them avoid similar problems that some students faced earlier this year as a result of fraud investigations. It will also ensure that study permits are issued based only on genuine letters of acceptance.
In time for the fall 2024 semester, IRCC will adopt a "recognized institution" framework to benefit post-secondary DLIs that set a higher standard for services, support and outcomes for international students. These DLIs will benefit, for example, from the priority processing of study permits for applicants who plan to attend their school.
In the coming months, IRCC will complete an assessment of Post-Graduation Work Permit Program criteria and begin introducing reforms to better calibrate it to meet the needs of the Canadian labour market, as well as regional and Francophone immigration goals.
For more information follow the link below:
https://www.canada.ca/en/immigration-refugees-citizenship/news/2023/10/changes-to-international-student-program-aim-to-protect-students.html