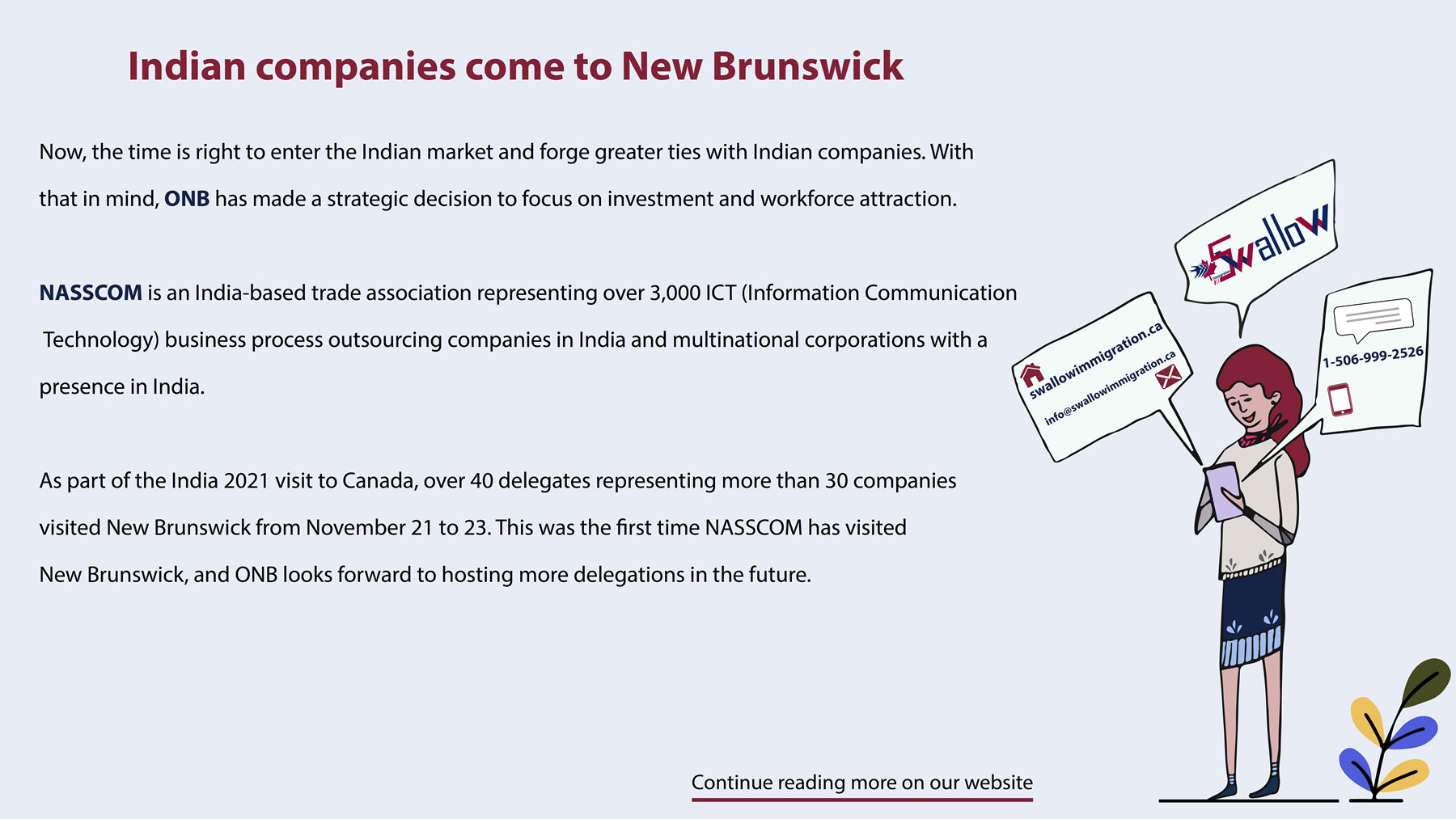 Indian companies come to New Brunswick
Now, the time is right to enter the Indian market and forge greater ties with Indian companies. With that in mind, ONB has made a strategic decision to focus on investment and workforce attraction.
NASSCOM is an India-based trade association representing over 3,000 ICT (Information Communication Technology) business process outsourcing companies in India and multinational corporations with a presence in India.
As part of the India 2021 visit to Canada, over 40 delegates representing more than 30 companies visited New Brunswick from November 21 to 23. This was the first time NASSCOM has visited New Brunswick, and ONB looks forward to hosting more delegations in the future.
According to ONB Vice President of Business Development Steve Milbury, the next five years will bring unprecedented growth to New Brunswick, and we need to act now. ICT missions such as NASSCOM's recent ICT mission are important for our immigration efforts and economic growth.
For more information, please use the link below:
https://huddle.today/2021/12/01/new-brunswick-strengthens-india-partnership-with-recent-ict-mission/