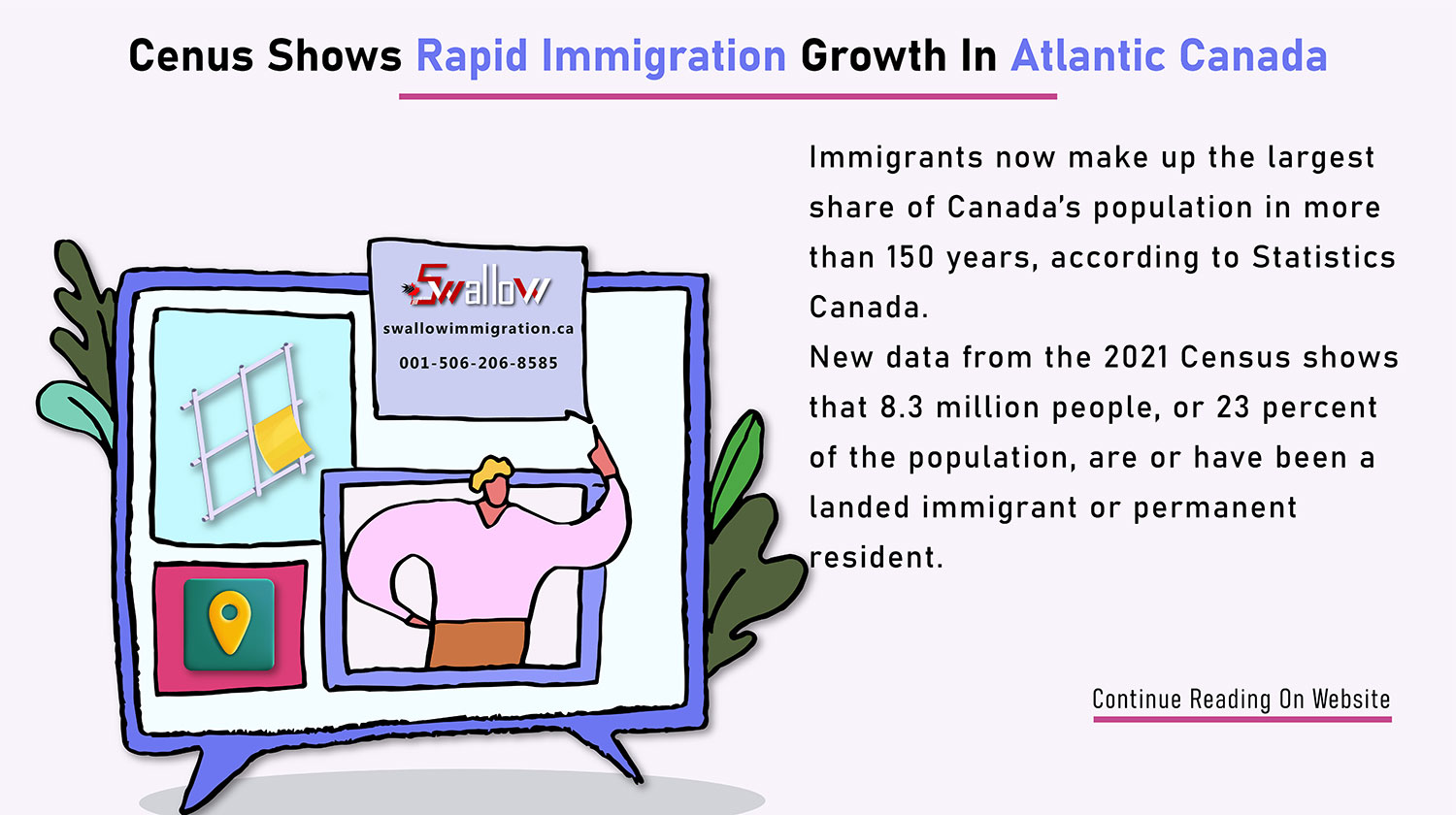 Cenus Shows Rapid Immigration Growth In Atlantic Canada
Immigrants now make up the largest share of Canada's population in more than 150 years, according to Statistics Canada.
New data from the 2021 Census shows that 8.3 million people, or 23 percent of the population, are or have been a landed immigrant or permanent resident. Just over 1.3 million new immigrants settled permanently in Canada from 2016 to 2021
StatsCan says that was the largest proportion since Confederation, topping the 1921 record of 22.3 percent.
The agency says the share of recent immigrants settling in Atlantic Canada has nearly tripled since 2006, rising from 1.2 percent in 2006 to 3.5 percent in 2021.
Over the 15-year period, the share of recent immigrants rose to 1.6 percent in Nova Scotia, 1.2 percent in New Brunswick, 0.4 percent in Prince Edward Island, and 0.3 percent in Newfoundland and Labrador.
More than 48 percent of all immigrants living in Moncton were admitted from 2016 to 2021. That number stands at 39 percent in Fredericton, 36 percent in Saint John, 35 percent in Halifax, and 32 percent in St. John's.
More than half of recent immigrants living in Canada were admitted under the economic category. A little more than two-thirds were selected through skilled worker programs or the Provincial Nominee Program.
Asia, including the Middle East, remained the continent of birth for most recent immigrants, at 62 percent. Almost one in five recent immigrants were born in India, making it the leading country of birth for recent immigration to Canada.
The share of recent immigrants from Europe continued to decline, falling from nearly 62 percent in 1971 to just 10 percent in 2021.
For more information follow the link below: