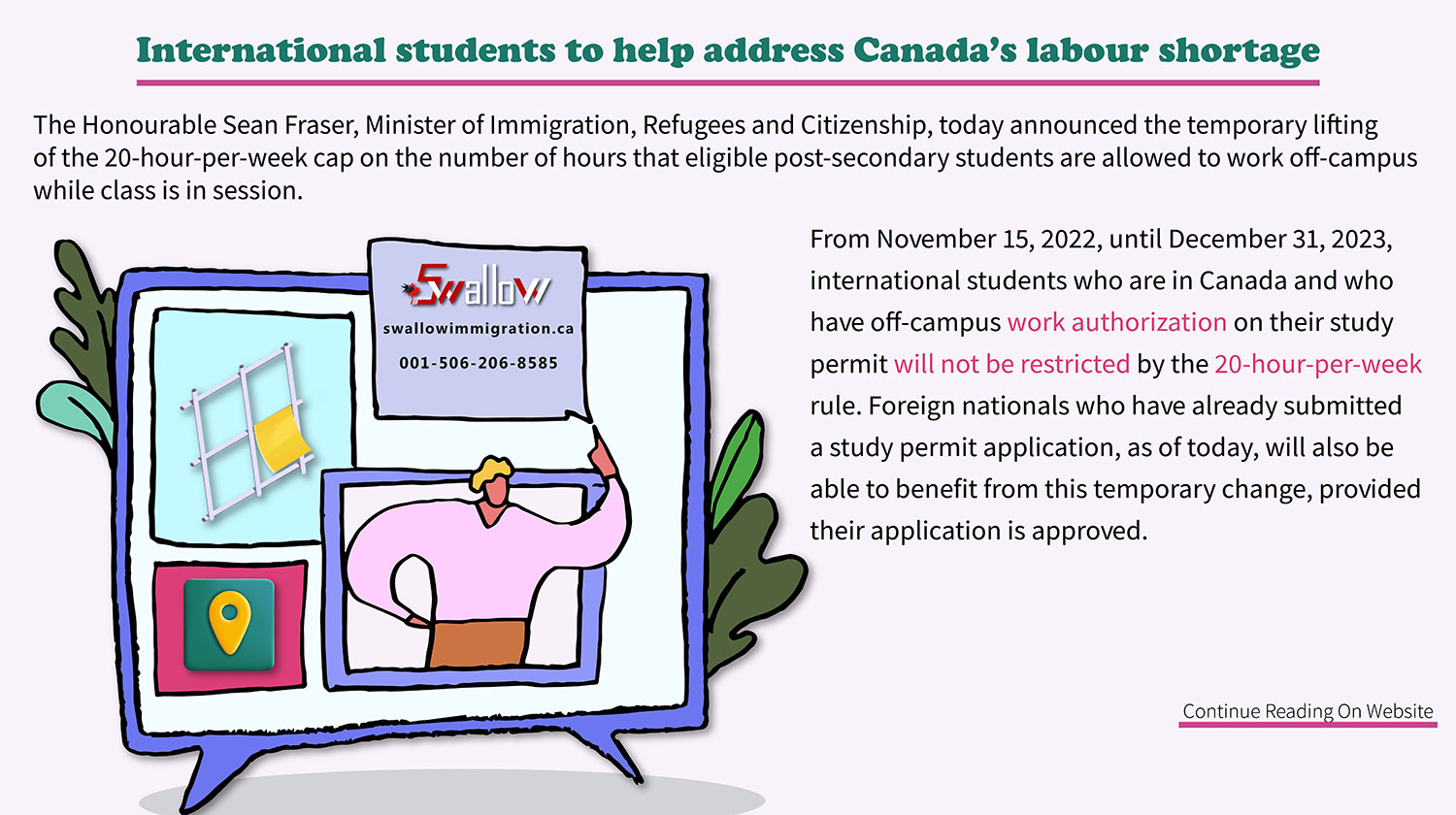 International students to help address Canada's labour shortage
The Honourable Sean Fraser, Minister of Immigration, Refugees and Citizenship, today announced the temporary lifting of the 20-hour-per-week cap on the number of hours that eligible post-secondary students are allowed to work off-campus while class is in session.
From November 15, 2022, until December 31, 2023, international students who are in Canada and who have off-campus work authorization on their study permit will not be restricted by the 20-hour-per-week rule. Foreign nationals who have already submitted a study permit application, as of today, will also be able to benefit from this temporary change, provided their application is approved.
Today's announcement is part of a series of initiatives that aim to benefit international students and graduates, while supporting Canada's broader efforts to improve client service and application processing times.
Other measures recently launched to benefit international students and recent graduates include:
For more information follow the link below:
https://www.canada.ca/en/immigration-refugees-citizenship/news/2022/10/international-students-to-help-address-canadas-labour-shortage