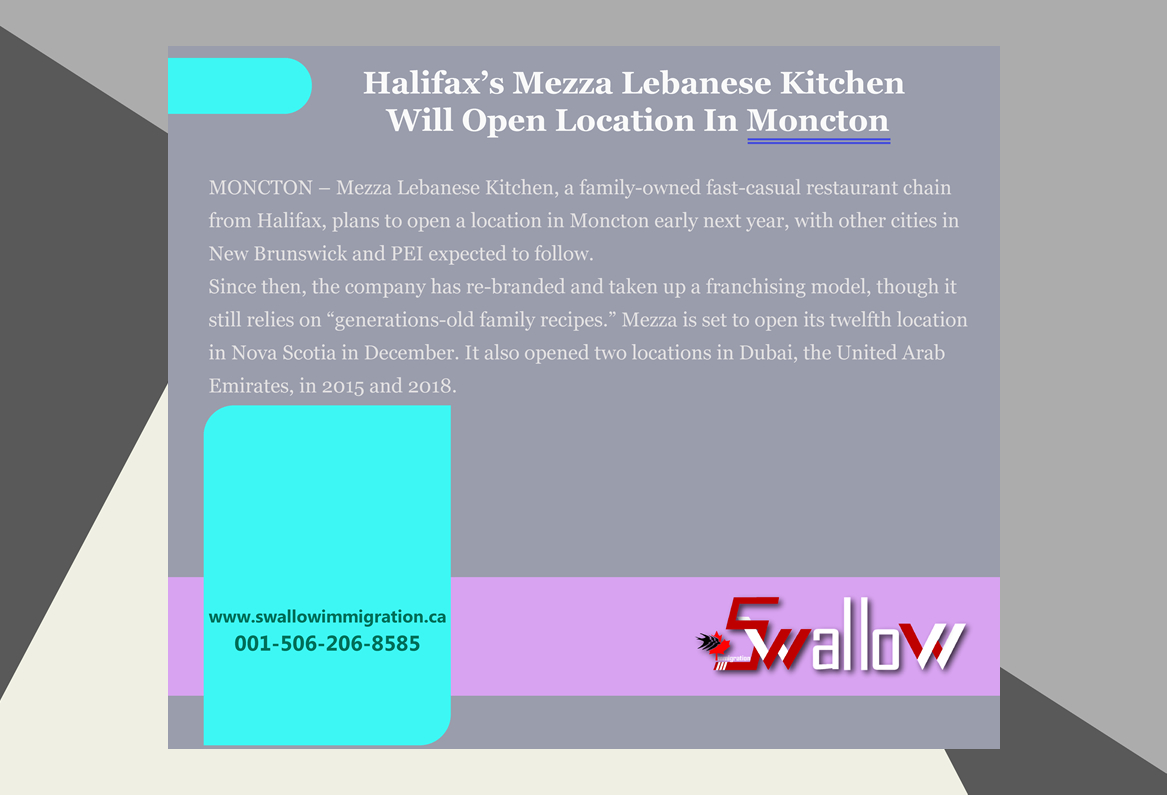 Halifax's Mezza Lebanese Kitchen Will Open Location In Moncton
Oct 21, 2019
by Inda Intiar
MONCTON – Mezza Lebanese Kitchen, a family-owned fast-casual restaurant chain from Halifax, plans to open a location in Moncton early next year, with other cities in New Brunswick and PEI expected to follow.
"For around 30 years now, we've been providing our customers with fast, healthy Lebanese and middle eastern experience. We have dine-in, take-out, delivery, catering, and really what we focus on is a fast-casual environment," said Peter Nahas, vice president of business development and franchising.
Nahas says Mezza plans to follow with locations in Saint John and Fredericton, and possibly other parts of New Brunswick, after Moncton.
Nahas has been running the company with his brother for approximately eight years, but it all started when their parents opened a Lebanese food stall at the Halifax Shopping Centre in 1990.
Since then, the company has re-branded and taken up a franchising model, though it still relies on "generations-old family recipes." Mezza is set to open its twelfth location in Nova Scotia in December. It also opened two locations in Dubai, the United Arab Emirates, in 2015 and 2018.
For more information follow the link below:
https://huddle.today/halifaxs-mezza-lebanese-kitchen-will-open-location-in-moncton