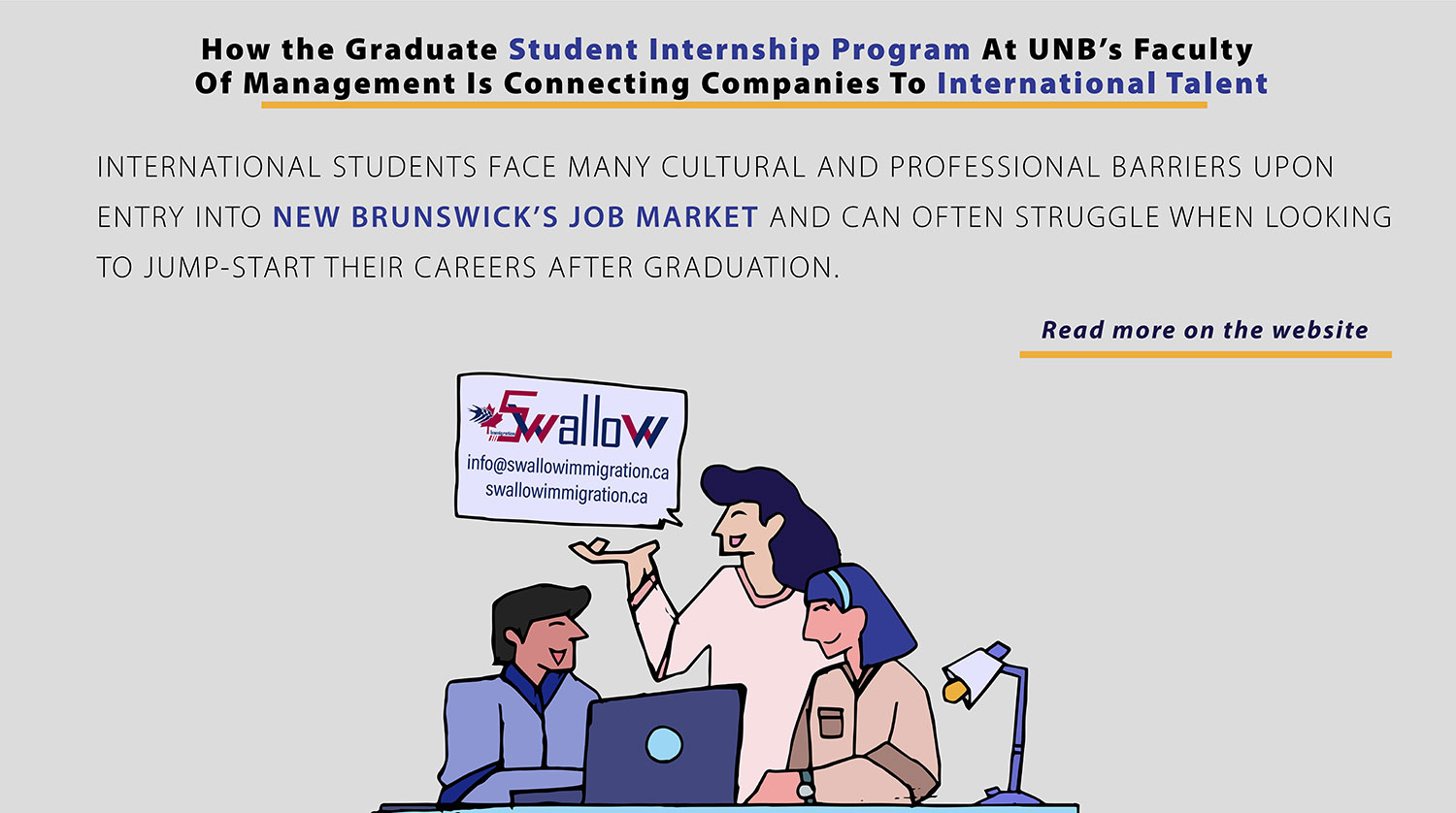 How the Graduate Student Internship Program At UNB's Faculty Of Management Is Connecting Companies To International Talent
INTERNATIONAL STUDENTS FACE MANY CULTURAL AND PROFESSIONAL BARRIERS UPON ENTRY INTO NEW BRUNSWICK'S JOB MARKET AND CAN OFTEN STRUGGLE WHEN LOOKING TO JUMP-START THEIR CAREERS AFTER GRADUATION.
In recognizing those challenges, the University of New Brunswick's faculty of management is giving international students enrolled in its graduate programs the experiential learning they need to succeed in some of Canada's fastest-growing job sectors.
The faculty of management established the Graduate Student Internship program last fall, and this spring began fulfilling its first internship opportunities offered through several community partners.
Supported through a partnership with Experience UNB, PETL and Planet Hatch, the Graduate Student Internship program places international students from the faculty of management's Master of Business Administration and Master in Quantitative Investment Management programs with companies in high-growth tech-based sectors like cybersecurity, digital health, and data analytics.
Its goal is to increase the retention of international students in New Brunswick while developing a highly-skilled pipeline of business managers to help drive growth and innovation.
For more information follow the link bellow: