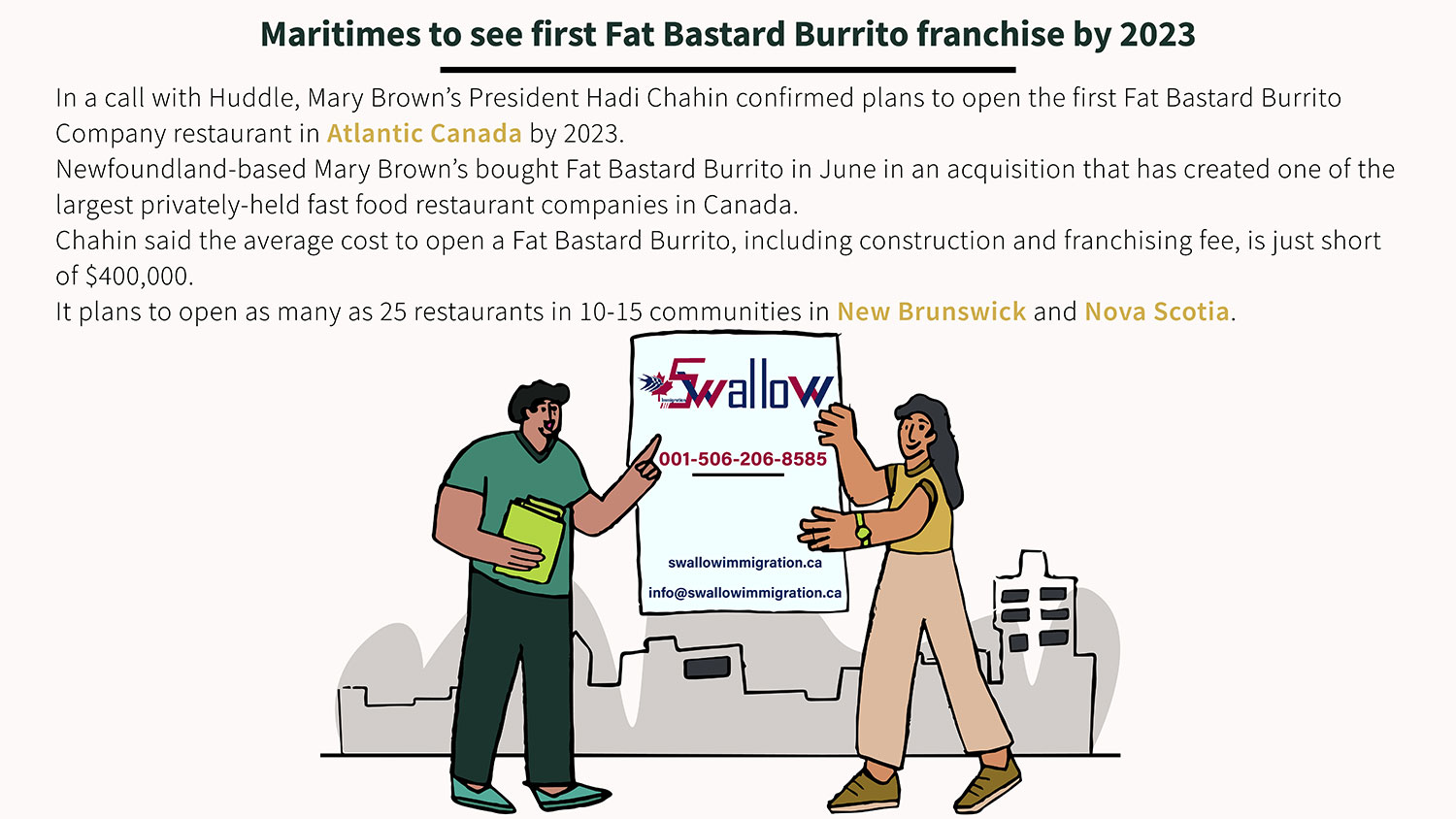 Maritimes to see first Fat Bastard Burrito franchise by 2023
In a call with Huddle, Mary Brown's President Hadi Chahin confirmed plans to open the first Fat Bastard Burrito Company restaurant in Atlantic Canada by 2023.
Newfoundland-based Mary Brown's bought Fat Bastard Burrito in June in an acquisition that has created one of the largest privately-held fast food restaurant companies in Canada.
Chahin said the average cost to open a Fat Bastard Burrito, including construction and franchising fee, is just short of $400,000.
It plans to open as many as 25 restaurants in 10-15 communities in New Brunswick and Nova Scotia.
For information follow the link below:
https://huddle.today/2022/07/14/maritimes-to-see-first-fat-bastard-burrito-franchise-by-2023/?ct=t(RSS_EMAIL_CAMPAIGN)