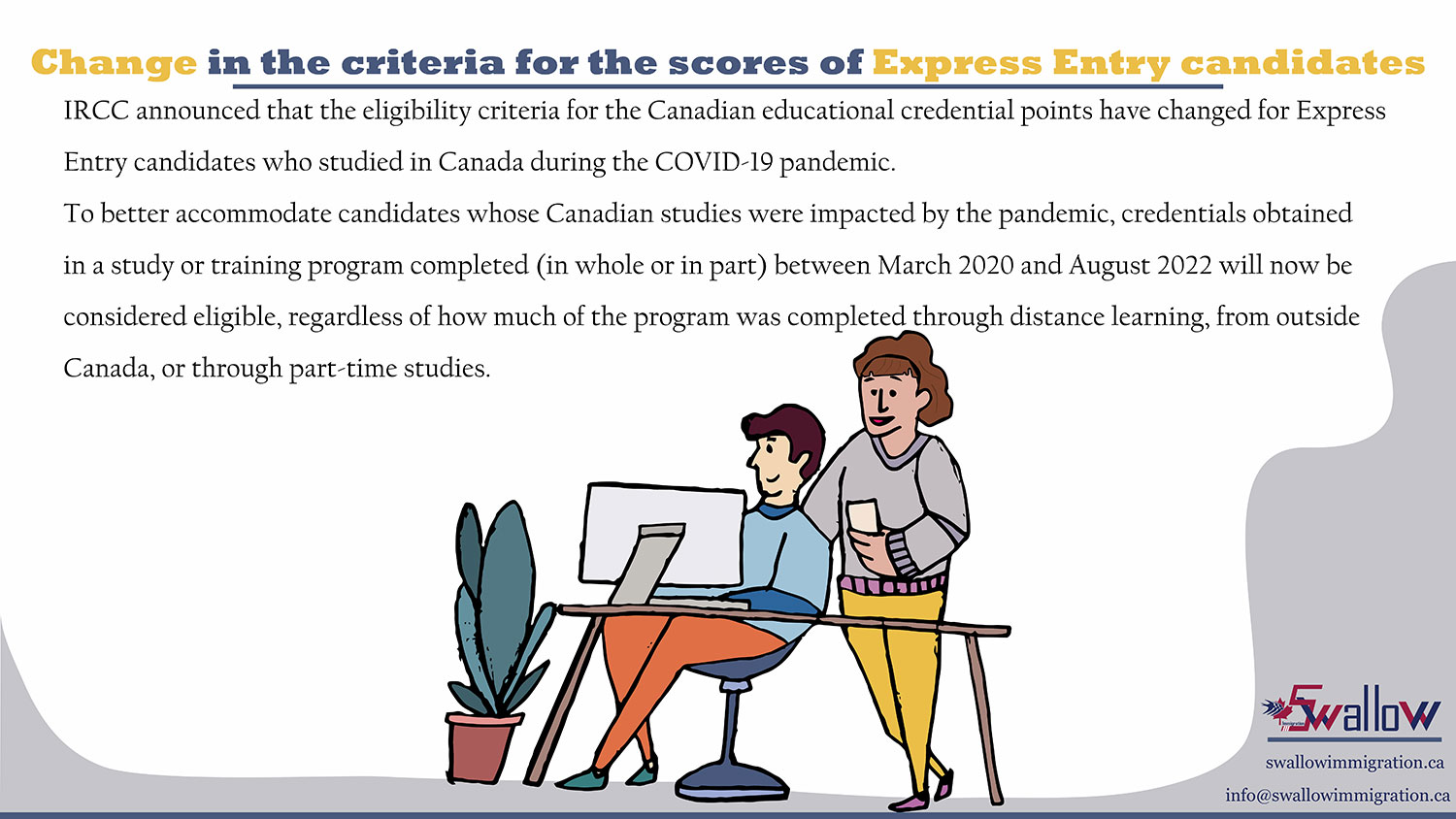 Change in the criteria for the scores of Express Entry candidates
IRCC announced that the eligibility criteria for the Canadian educational credential points have changed for Express Entry candidates who studied in Canada during the COVID-19 pandemic.
To better accommodate candidates whose Canadian studies were impacted by the pandemic, credentials obtained in a study or training program completed (in whole or in part) between March 2020 and August 2022 will now be considered eligible, regardless of how much of the program was completed through distance learning, from outside Canada, or through part-time studies.
For more information follow the IRCC's website.