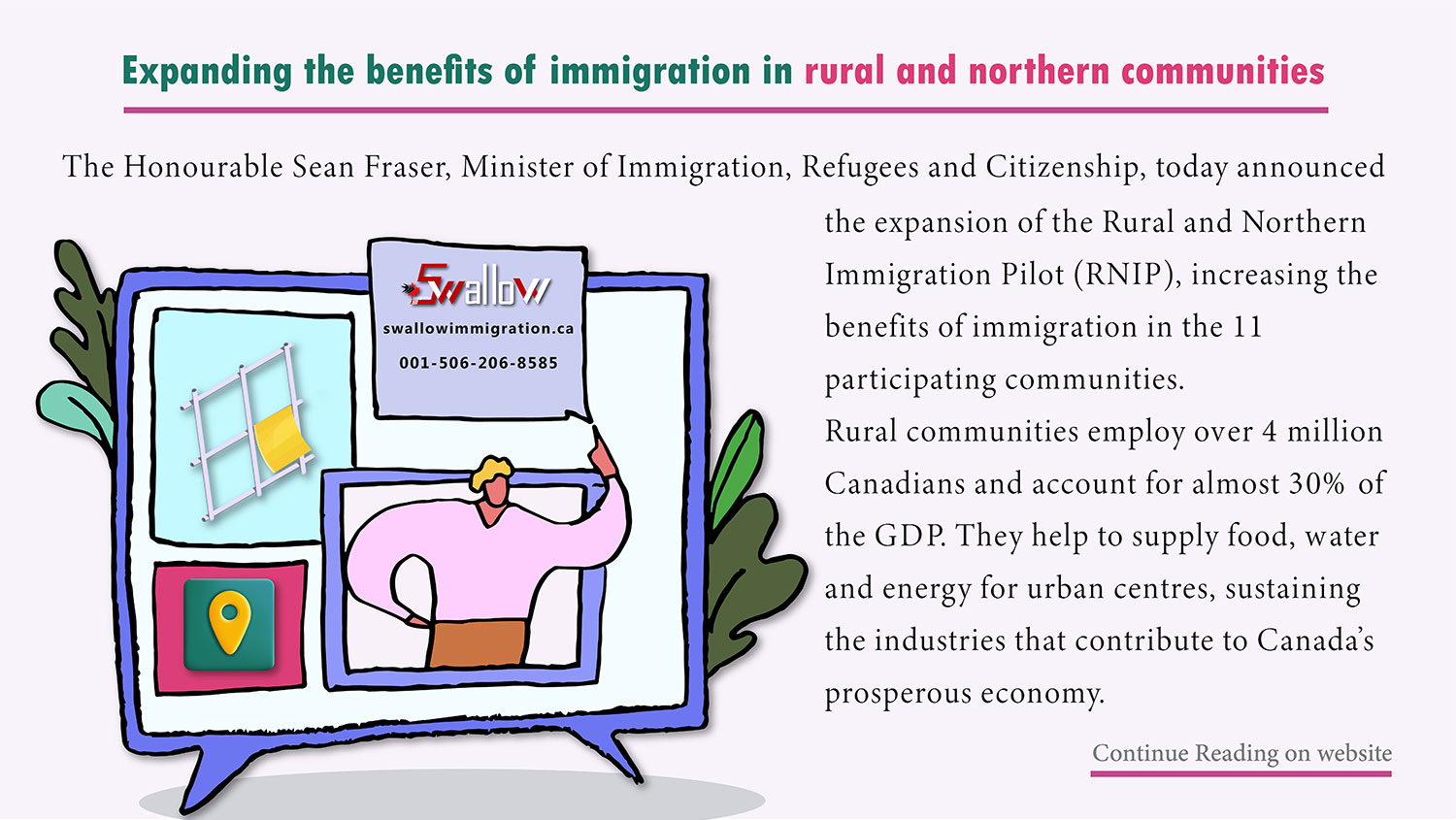 Expanding the benefits of immigration in rural and northern communities
The Honourable Sean Fraser, Minister of Immigration, Refugees and Citizenship, today announced the expansion of the Rural and Northern Immigration Pilot (RNIP), increasing the benefits of immigration in the 11 participating communities.
Rural communities employ over 4 million Canadians and account for almost 30% of the GDP. They help to supply food, water and energy for urban centres, sustaining the industries that contribute to Canada's prosperous economy.
As of June 30, 2022, 1,130 newcomers have arrived in RNIP communities, helping address labour shortages in key sectors, such as health care, hospitality and food services, retail, manufacturing and transportation.
In January 2022, the Government of Canada invested $35 million to ensure newcomers settling in small towns and rural communities have access to essential services during their first year in Canada.
For more information follow the link below:
https://www.canada.ca/en/immigration-refugees-citizenship/news/2022/08/expanding-the-benefits-of-immigration-in-rural-and-northern-communities.html