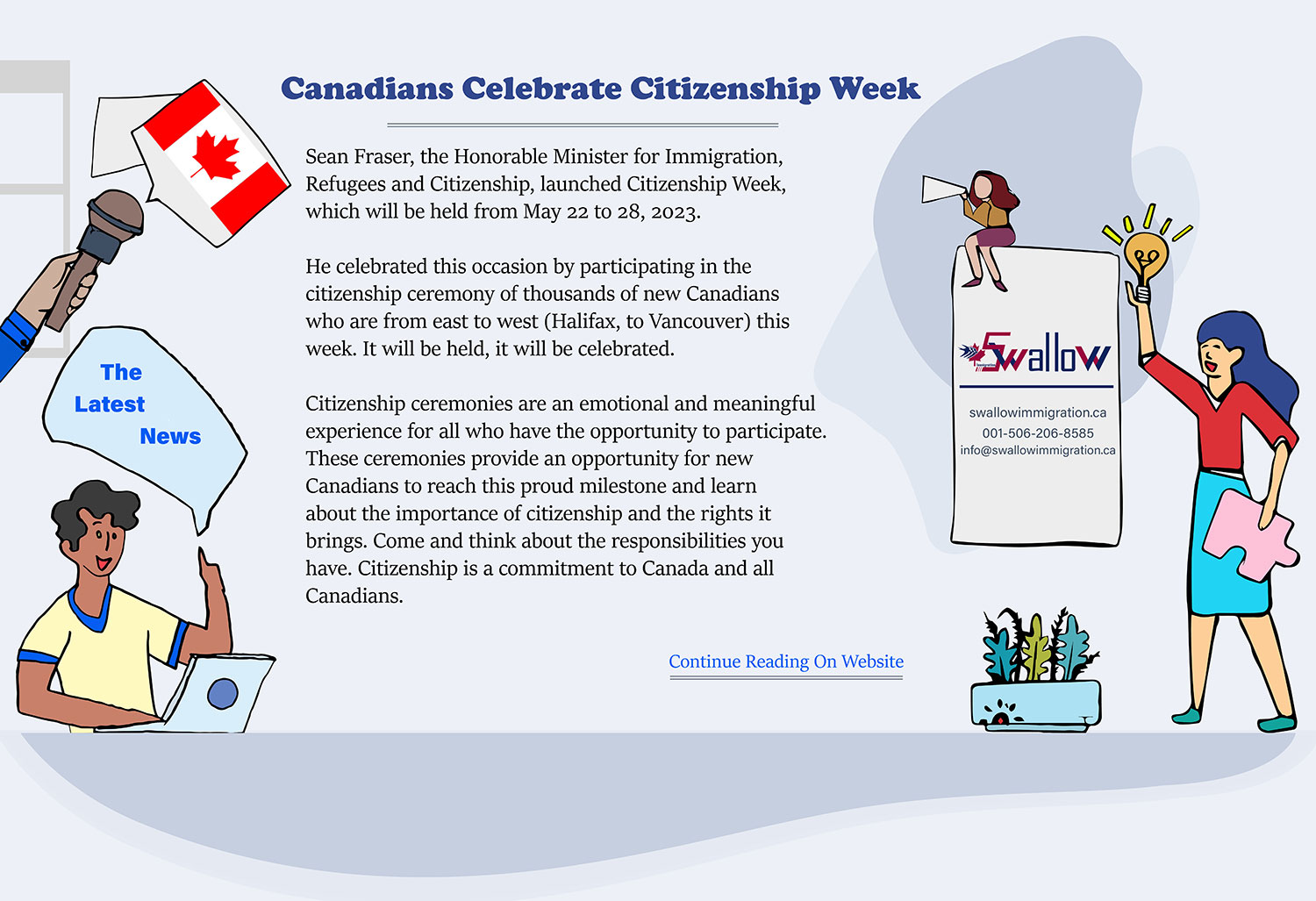 Canadians celebrate Citizenship Week
From: Immigration, Asylum and Citizenship Canada
Today, May 23, 2023, Sean Fraser, the Honorable Minister for Immigration, Refugees and Citizenship, launched Citizenship Week, which will be held from May 22 to 28, 2023.
He celebrated this occasion by participating in the citizenship ceremony of thousands of new Canadians who are from east to west (Halifax, to Vancouver) this week. It will be held, it will be celebrated.
Citizenship ceremonies are an emotional and meaningful experience for all who have the opportunity to participate. These ceremonies provide an opportunity for new Canadians to reach this proud milestone and learn about the importance of citizenship and the rights it brings. Come and think about the responsibilities you have. Citizenship is a commitment to Canada and all Canadians.
Everyone in Canada is invited to celebrate Citizenship Week by participating in citizenship events taking place across the country this week. Canadians can tune in live from Halifax on May 24 or attend the event in person, which is open to the public.
Canada is proud to have surpassed its citizenship goals last year with nearly 364,000 new citizens. We've already welcomed 85,000 new Canadians in the first three months of this year and look forward to welcoming thousands more in the coming months.
To read more, refer to the link below.
https://www.canada.ca/en/immigration-refugees-citizenship/news/2023/05/canadians-celebrate-citizenship-week.html