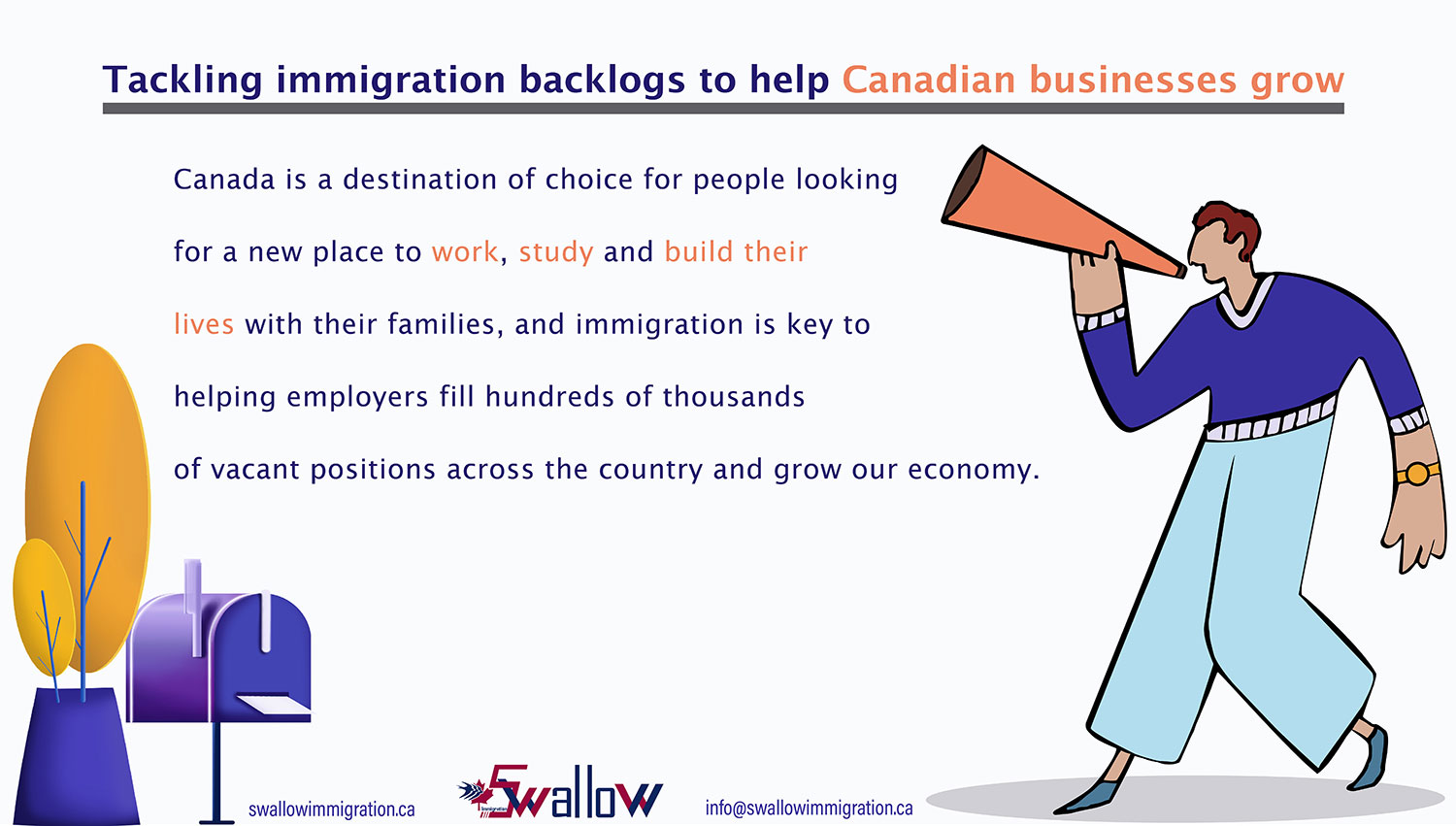 Tackling immigration backlogs to help Canadian businesses grow
Canada is a destination of choice for people looking for a new place to work, study and build their lives with their families, and immigration is key to helping employers fill hundreds of thousands of vacant positions across the country and grow our economy.
The Honourable Sean Fraser, Minister of Immigration, Refugees and Citizenship, on August 24, 2022 highlighted ongoing work to strengthen Canada's immigration system and reduce application backlogs, with a focus on addressing labour shortages, improving client experience, and reuniting families. As part of this plan, the Minister announced that Immigration, Refugees and Citizenship Canada (IRCC) will have hired up to 1,250 new employees by the end of the fall to increase our processing capacity and tackle the backlogs in the short term, while we take action to make our system more sustainable in the long term.
For more information follow the link below:
https://www.canada.ca/en/immigration-refugees-citizenship/news/2022/08/tackling-immigration-backlogs-to-help-canadian-businesses-grow.html