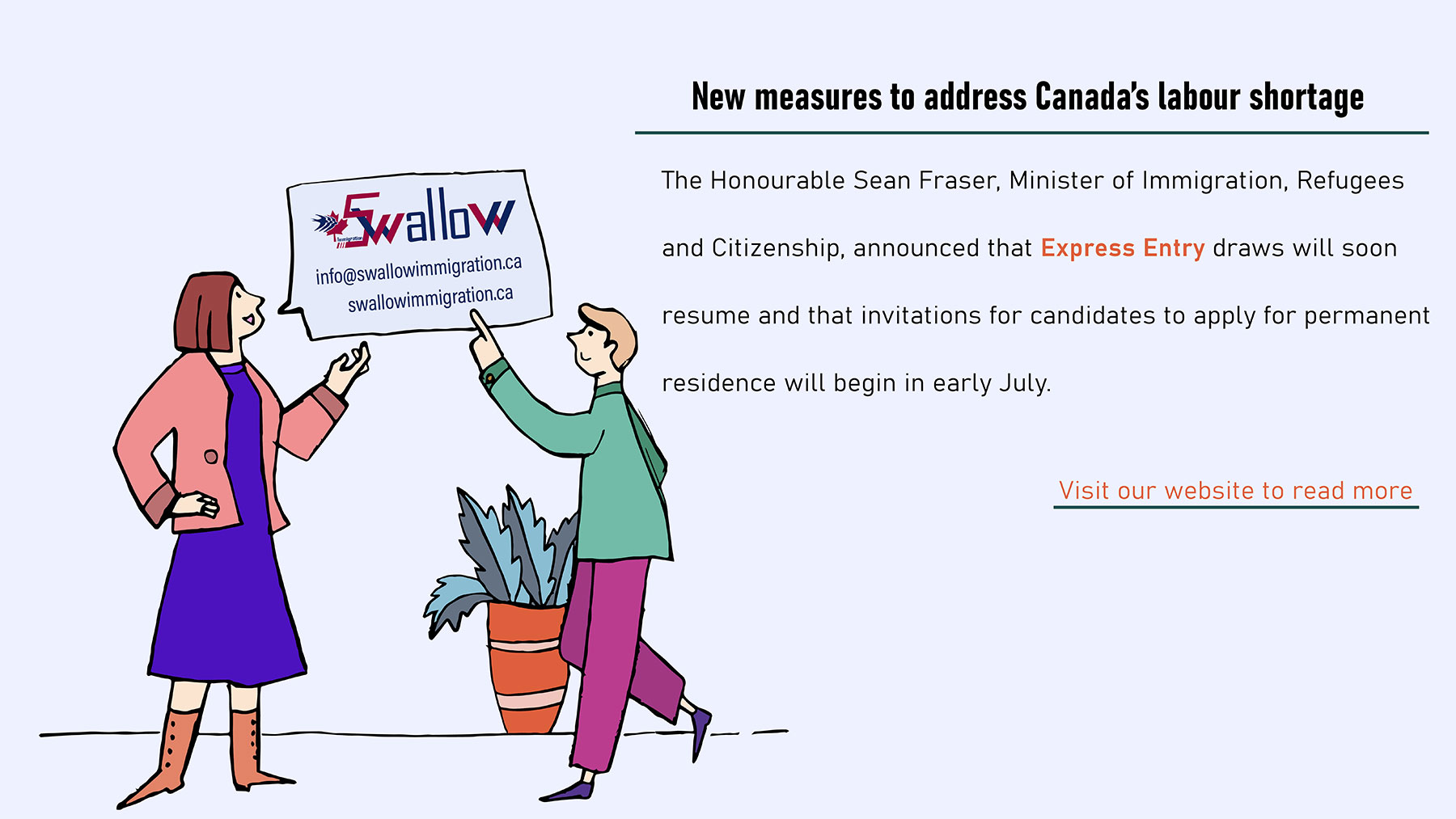 New measures to address Canada's labour shortage
The Honourable Sean Fraser, Minister of Immigration, Refugees and Citizenship, announced that Express Entry draws will soon resume and that invitations for candidates to apply for permanent residence will begin in early July.
Minister Fraser also announced a new temporary policy that will give recent international graduates with expiring temporary status an opportunity to stay in Canada longer, so that they can continue to gain work experience and have a better chance at qualifying for permanent residency. Starting in summer 2022, former international students who are in Canada and have a post-graduation work permit expiring between January and December 2022 will qualify for an additional open work permit of up to 18 months. We are exploring a simplified, expeditious process for this, and details will be made available in the weeks ahead.
For more information follow the link below:
https://www.canada.ca/en/immigration-refugees-citizenship/news/2022/04/new-measures-to-address-canadas-labour-shortage.html