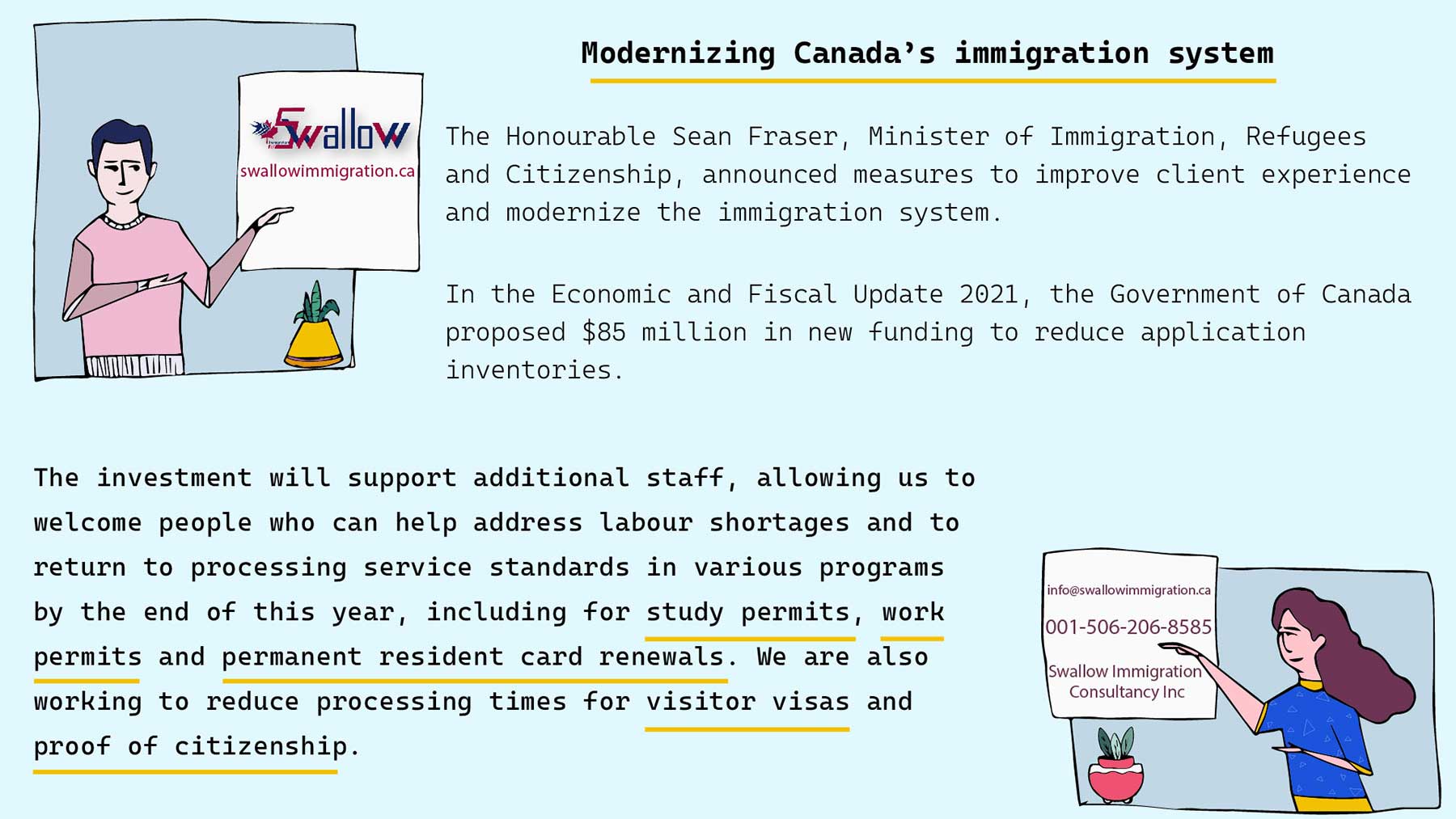 Modernizing Canada's immigration system
The Honourable Sean Fraser, Minister of Immigration, Refugees and Citizenship, announced measures to improve client experience and modernize the immigration system.
In the Economic and Fiscal Update 2021, the Government of Canada proposed $85 million in new funding to reduce application inventories. The investment will support additional staff, allowing us to welcome people who can help address labour shortages and to return to processing service standards in various programs by the end of this year, including for study permits, work permits and permanent resident card renewals. We are also working to reduce processing times for visitor visas and proof of citizenship.
For more information follow the link below: