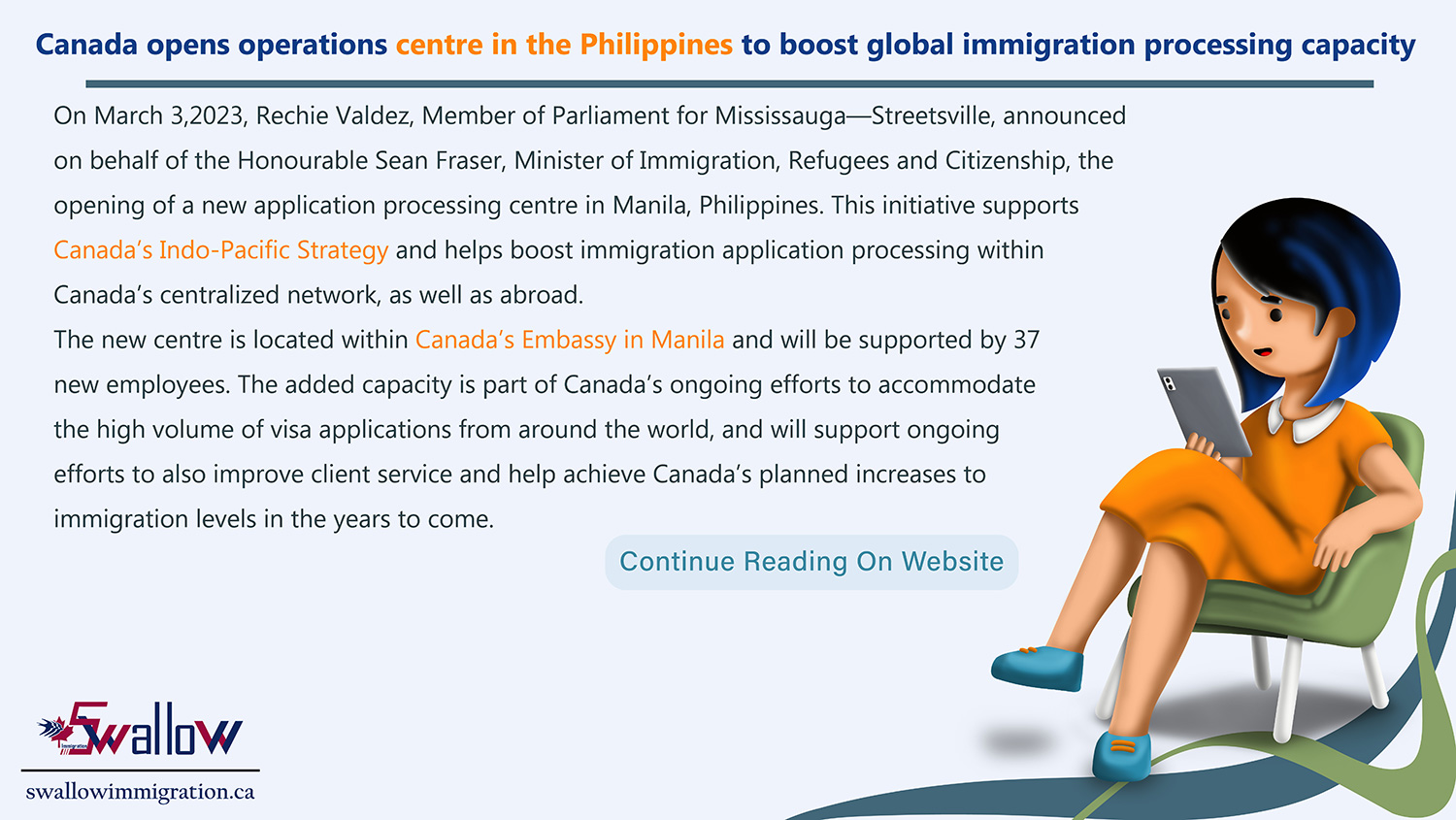 Canada opens operations centre in the Philippines to boost global immigration processing capacity
On March 3,2023, Rechie Valdez, Member of Parliament for Mississauga—Streetsville, announced on behalf of the Honourable Sean Fraser, Minister of Immigration, Refugees and Citizenship, the opening of a new application processing centre in Manila, Philippines. This initiative supports Canada's Indo-Pacific Strategy and helps boost immigration application processing within Canada's centralized network, as well as abroad.
The new centre is located within Canada's Embassy in Manila and will be supported by 37 new employees. The added capacity is part of Canada's ongoing efforts to accommodate the high volume of visa applications from around the world, and will support ongoing efforts to also improve client service and help achieve Canada's planned increases to immigration levels in the years to come.
For more information follow the link below:
https://www.canada.ca/en/immigration-refugees-citizenship/news/2023/03/canada-opens-operations-centre-in-the-philippines-to-boost-global-immigration-processing-capacity.html