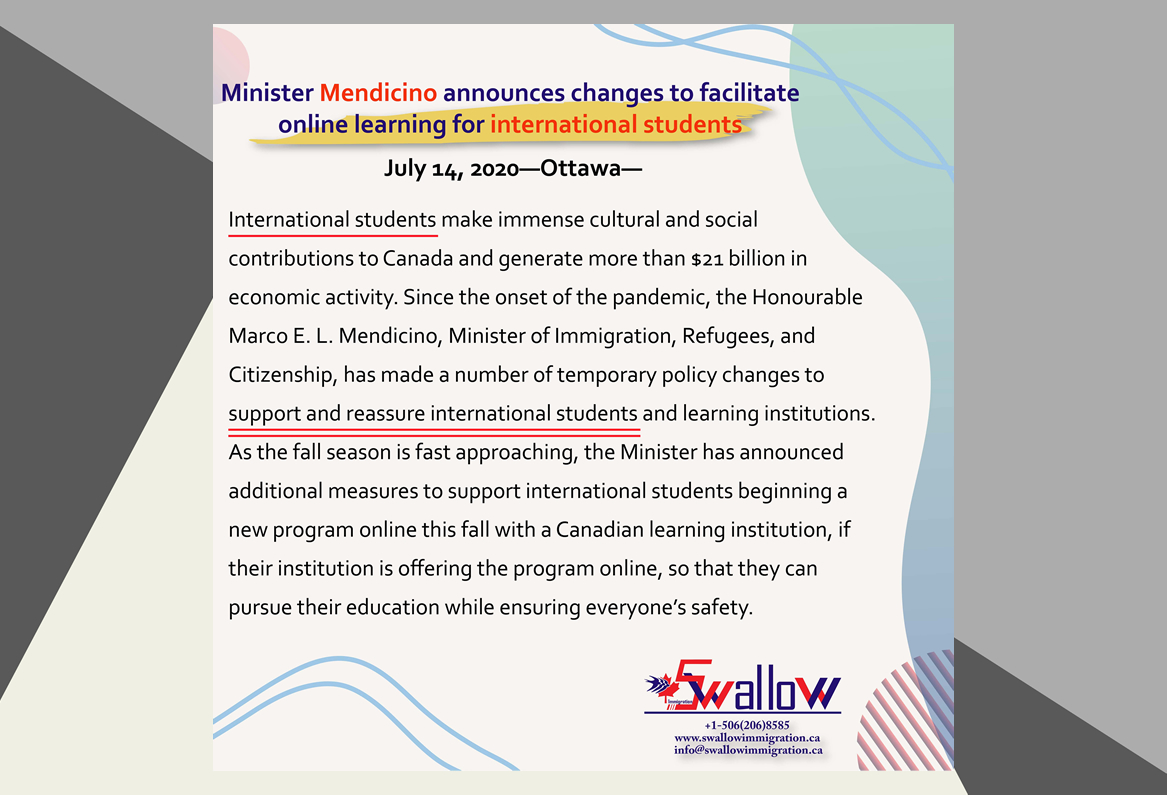 Minister Mendicino announces changes to facilitate online learning for international students July 14, 2020—Ottawa—
International students make immense cultural and social contributions to Canada and generate more than $21 billion in economic activity. Since the onset of the pandemic, the Honourable Marco E. L. Mendicino, Minister of Immigration, Refugees, and Citizenship, has made a number of temporary policy changes to support and reassure international students and learning institutions.
As the fall season is fast approaching, the Minister has announced additional measures to support international students beginning a new program online this fall with a Canadian learning institution, if their institution is offering the program online, so that they can pursue their education while ensuring everyone's safety.