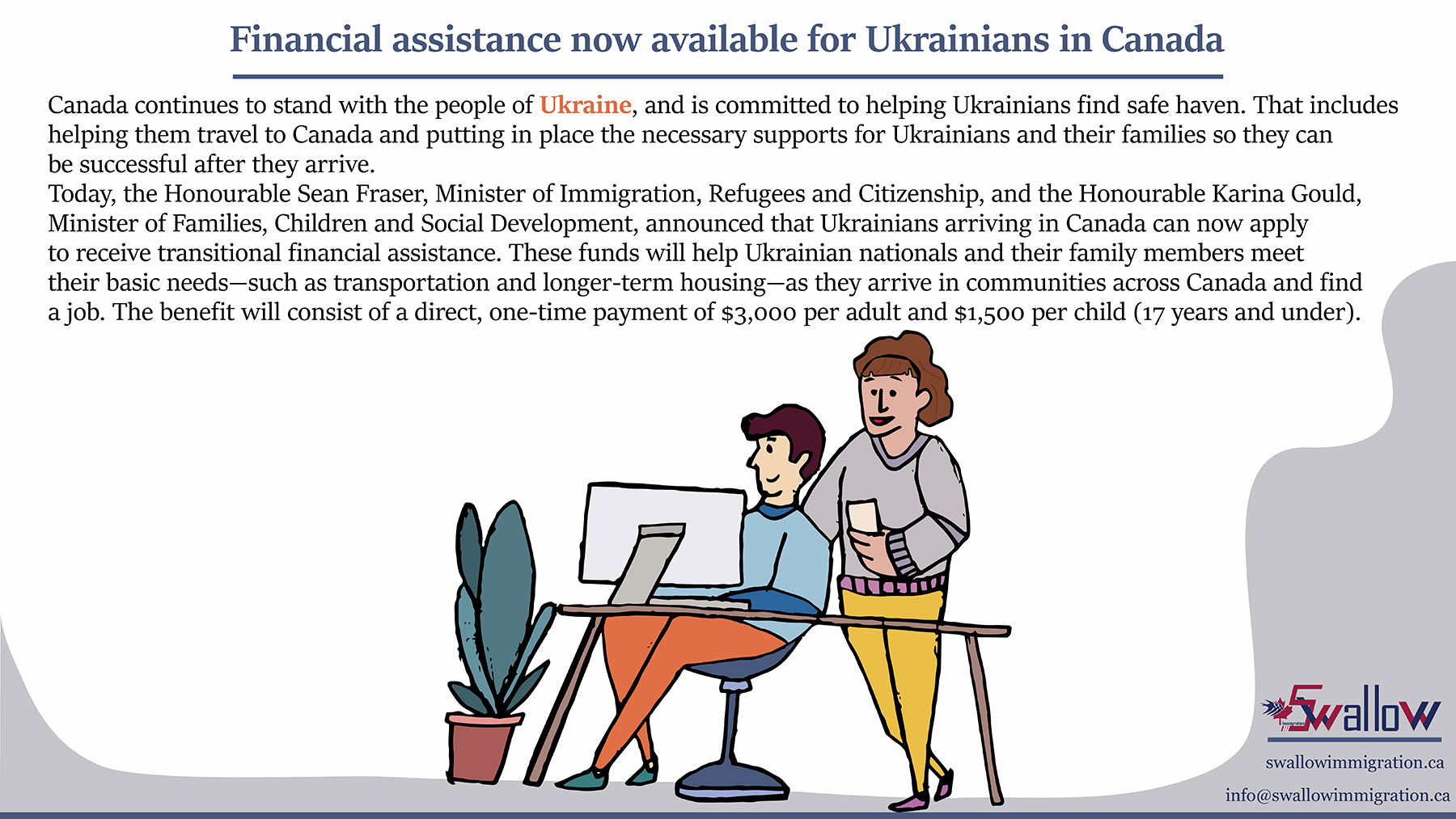 Financial assistance now available for Ukrainians in Canada
Canada continues to stand with the people of Ukraine, and is committed to helping Ukrainians find safe haven. That includes helping them travel to Canada and putting in place the necessary supports for Ukrainians and their families so they can be successful after they arrive.
Today, the Honourable Sean Fraser, Minister of Immigration, Refugees and Citizenship, and the Honourable Karina Gould, Minister of Families, Children and Social Development, announced that Ukrainians arriving in Canada can now apply to receive transitional financial assistance. These funds will help Ukrainian nationals and their family members meet their basic needs—such as transportation and longer-term housing—as they arrive in communities across Canada and find a job. The benefit will consist of a direct, one-time payment of $3,000 per adult and $1,500 per child (17 years and under).
For more information follow the link below:
https://www.canada.ca/en/immigration-refugees-citizenship/news/2022/06/financial-assistance-now-available-for-ukrainians-in-canada.html