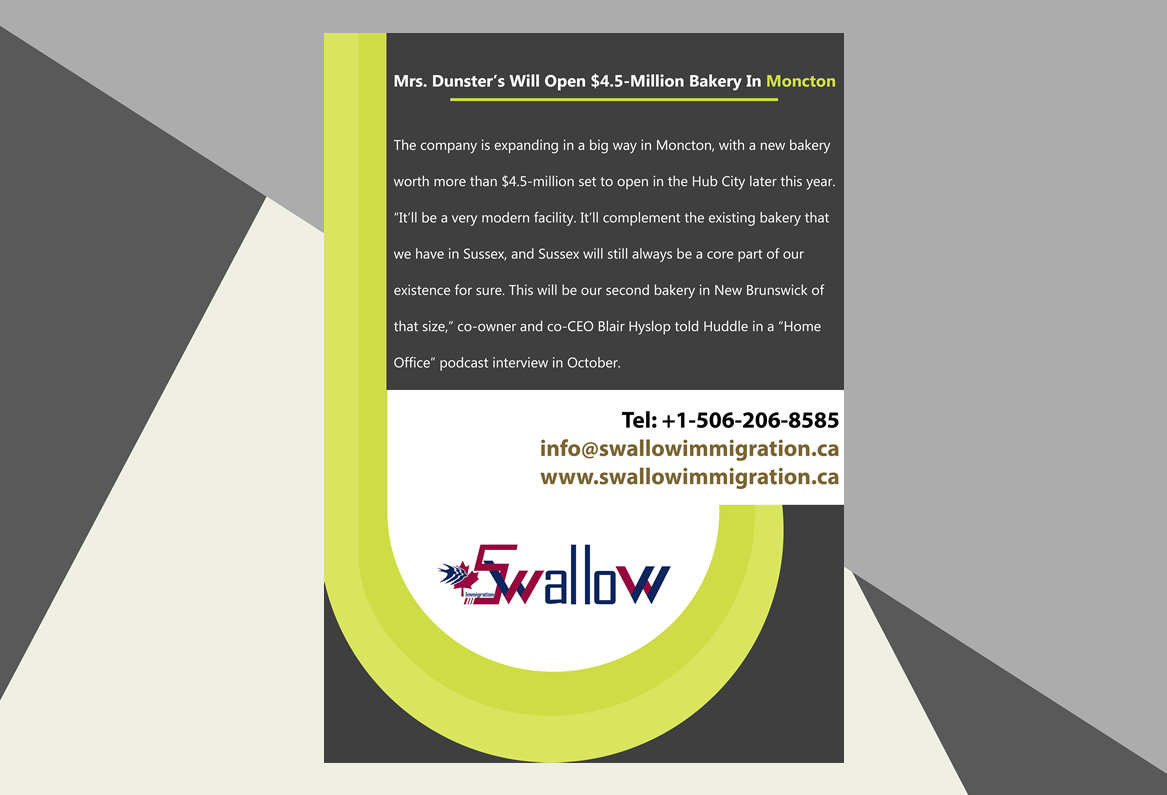 Mrs. Dunster's Will Open $4.5-Million Bakery In Moncton
Nov 9, 2020
by Inda Intiar
The company is expanding in a big way in Moncton, with a new bakery worth more than $4.5-million set to open in the Hub City later this year.
The new 37,000 square-foot bakery will open on St. George Boulevard, and will be the first bakery of its size built in Atlantic Canada since the company's own 30,000-square-foot bakery was built in Sussex over two decades ago.
"It'll be a very modern facility. It'll complement the existing bakery that we have in Sussex, and Sussex will still always be a core part of our existence for sure. This will be our second bakery in New Brunswick of that size," co-owner and co-CEO Blair Hyslop told Huddle in a "Home Office" podcast interview in October.
The new bakery will focus on fresh-baked breads, rolls, pastries, and pizza shells for grocery stores and restaurants across the Maritimes and Maine, as well as frozen baked goods for shops nation-wide. Mrs. Dunster's also plans to open a retail store from the Moncton bakery.
Currently, Blair says the company is moving some people from other parts of the business to start off the facility. But once the retail store is launched, the expansion would eventually add 50-to-60 people to the company's 200 staff members currently.
The project is being funded through financing support from the Bank of Montreal, as well as Opportunities New Brunswick. The Atlantic Canada Opportunities Agency also provided a repayable contribution of $750,000 via the Regional Economic Growth through Innovation program, which is aimed at helping businesses adopt new technologies to scale up and boost productivity and competitiveness.
For more information follow the link below:
https://huddle.today/mrs-dunsters-will-open-4-5-million-bakery-in-moncton