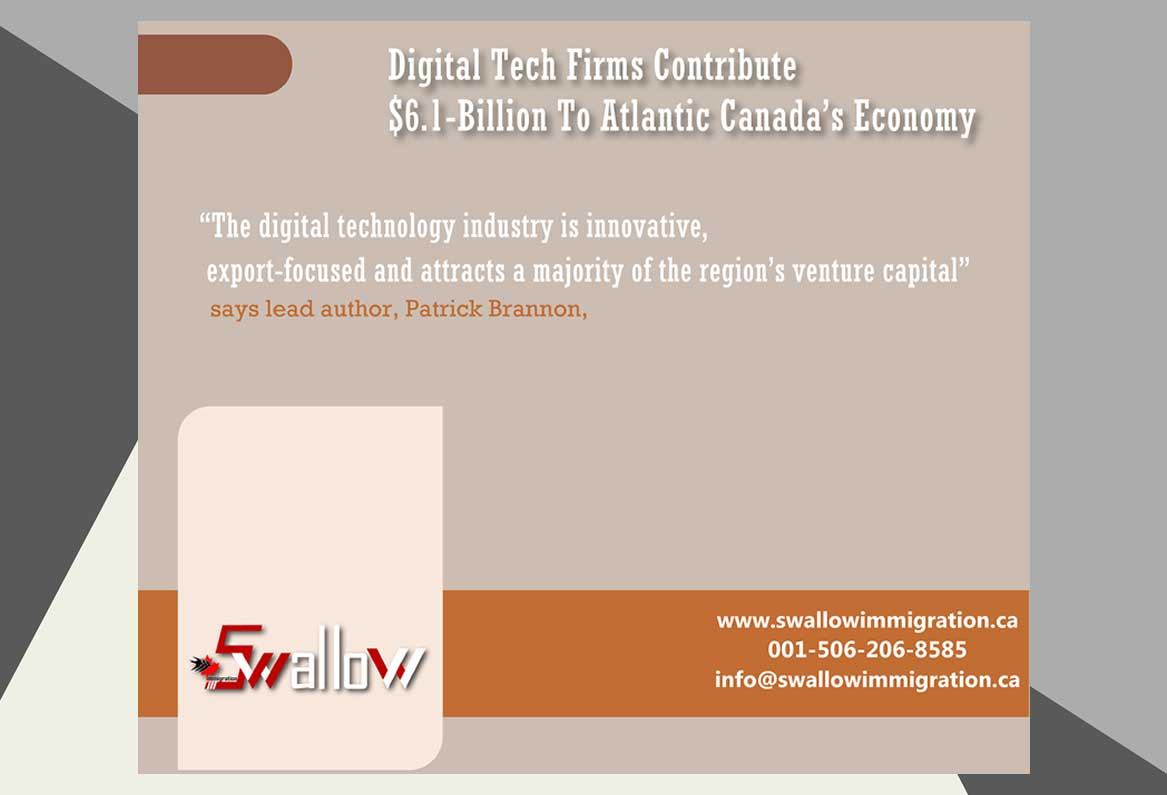 Digital Tech Firms Contribute $6.1-Billion To Atlantic Canada's Economy
Sep 17, 2019
by Huddle Staff
HALIFAX – Digital technology firms are contributing billions of dollars in revenue to Atlantic Canada, according to a new report.
The new report from the Atlantic Provinces Economic Council (APEC), titled Digital Technology Firms: Their Importance and Role in Atlantic Canada's Economy, found that digital technology firms in Atlantic Canada accounted for $6.1-billion in revenue in 2017, up from $5.2 billion in 2014.
The study included the creation of an Atlantic region database of digital technology firms and collected and analyzed online survey and business interview data from companies located throughout Atlantic Canada.
"The digital technology industry is innovative, export-focused and attracts a majority of the region's venture capital," says lead author, Patrick Brannon, APEC's director of major projects, in a release. "However, the sector is smaller in Atlantic Canada compared to the rest of the country and there are several factors impeding its full potential.
APEC identified key policy priorities to support the growth of digital technology firms in the region, including increasing the digital tech labour force; providing more funding and other resources to support firms as they scale-up and improving digital adoption rates, for Atlantic Canadian companies trail in the use of emerging digital technologies.
The council estimates there were 43,000 people in Atlantic Canada's digital industry labour force in 2016. About two-thirds of digital employees are in industries outside the digital sector. However, they found the region is not producing enough graduates to fill the current demand for new workers, with labour identified as the number one challenge for digital technology firms in APEC's survey.
"This report highlights the importance of this sector to our regional economy," said Cathy Simpson, CEO of TechImpact.
"Our focus at TechImpact has always been on driving economic prosperity through the development of our technology sector. What this report shows us is that it's crucial that the Atlantic region embrace and accelerate digital adoption and innovation to compete in the global economy. Now that we've identified key areas that require our attention to grow the sector, our hope is that stakeholders across the region can make better decisions to maximize the potential of the digital technology industry."