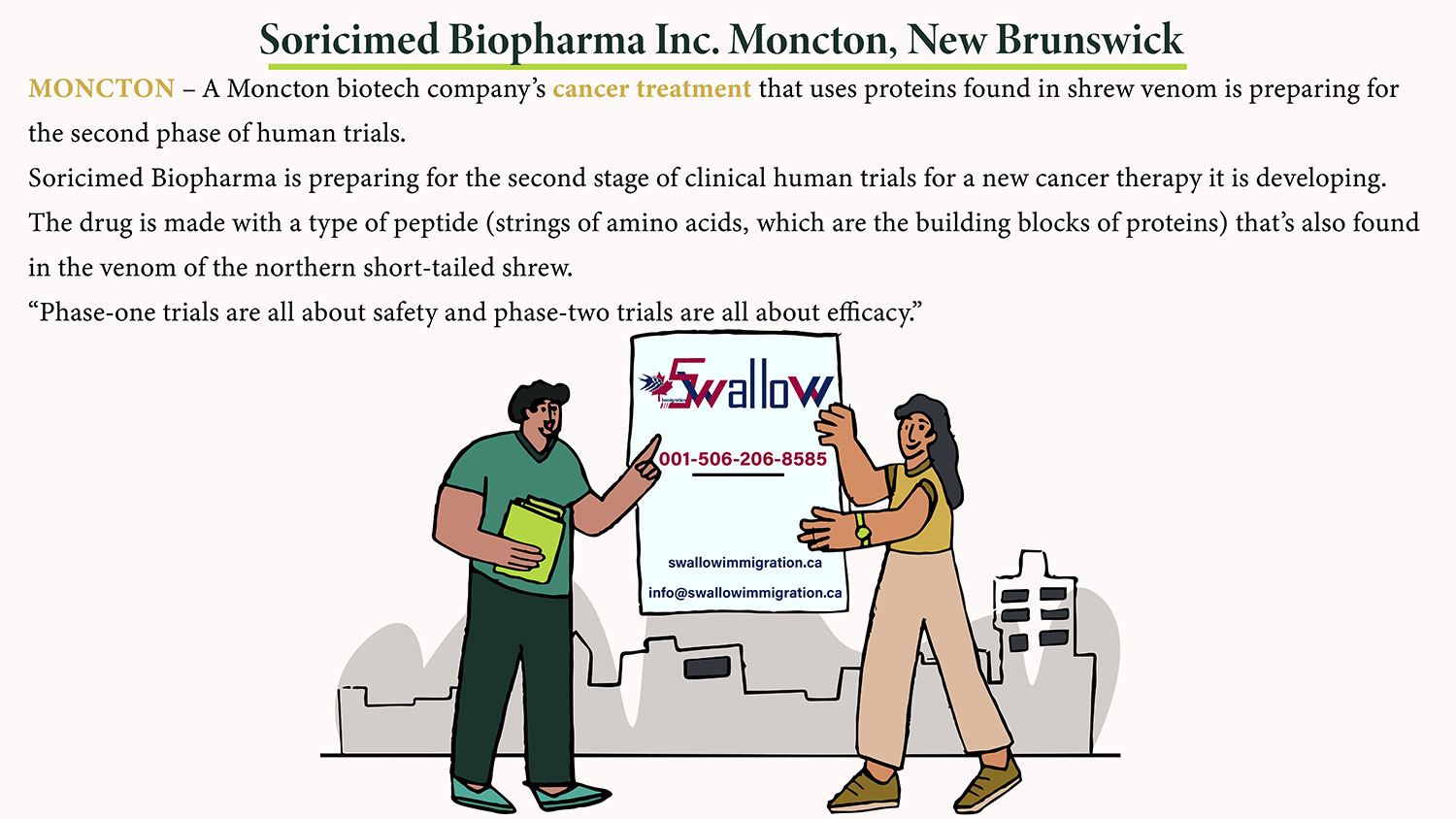 Soricimed Biopharma Inc. Moncton, New Brunswick:
MONCTON – A Moncton biotech company's cancer treatment that uses proteins found in shrew venom is preparing for the second phase of human trials.
Soricimed Biopharma is preparing for the second stage of clinical human trials for a new cancer therapy it is developing. The drug is made with a type of peptide (strings of amino acids, which are the building blocks of proteins) that's also found in the venom of the northern short-tailed shrew.
"Phase-one trials are all about safety and phase-two trials are all about efficacy."