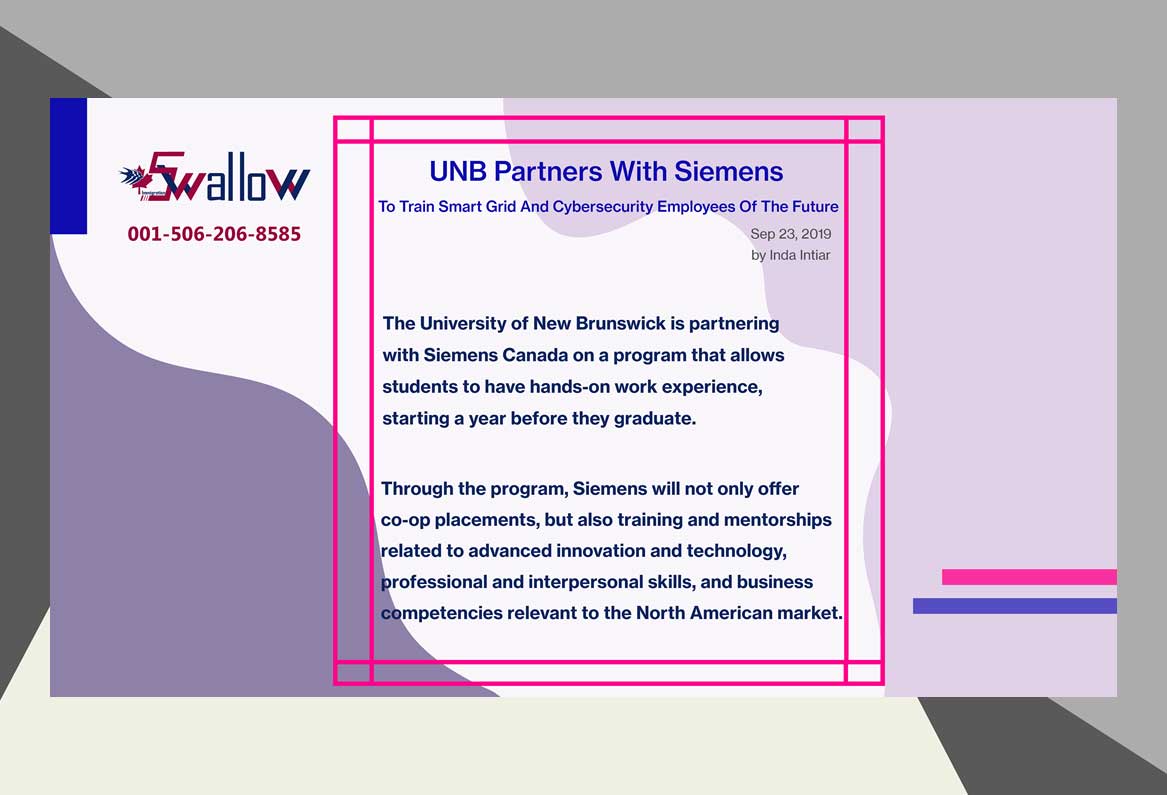 UNB Partners With Siemens To Train Smart Grid And Cybersecurity Employees Of The Future
Sep 23, 2019
by Inda Intiar
The University of New Brunswick is partnering with Siemens Canada on a program that allows students to have hands-on work experience, starting a year before they graduate.
UNB is the first university in Atlantic Canada to become a partner in this initiative.
The university's president and vice-chancellor, Paul Mazerolle, said there's already synergy between the partners. UNB is involved in Siemens' work in smart grid technology and cybersecurity in New Brunswick.
"There's a recognition that we have a wonderful program but also great opportunities for Siemens to recruit among the best and brightest young people coming out of university," Mazerolle said.
The 16-month paid program targets undergraduate engineering, computer science and technology students in their third year of university. Selected students will be trained and work at Siemens' Fredericton operations during the summer after their third and fourth years, but will remain paid full-time employees in the months that they're in school. They'll also get tuition credit.
Through the program, Siemens will not only offer co-op placements, but also training and mentorships related to advanced innovation and technology, professional and interpersonal skills, and business competencies relevant to the North American market.
For more information please follow this link:
https://huddle.today/unb-partners-with-siemens-to-train-smart-grid-and-cybersecurity-employees-of-the-future/?utm_source=Daily+Huddle&utm_campaign=0833322c5b-RSS_EMAIL_CAMPAIGN&utm_medium=email&utm_term=0_bcede4fdb0-0833322c5b-121031603&ct=t(RSS_EMAIL_CAMPAIGN)