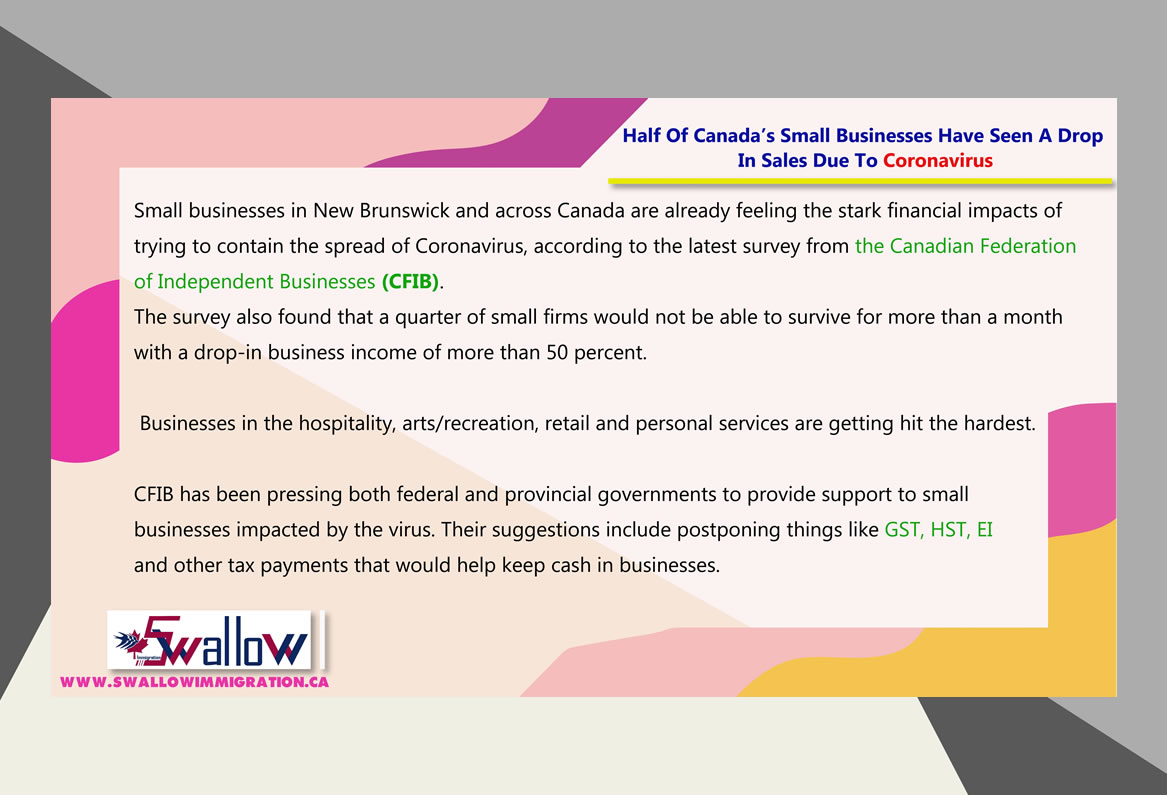 Half Of Canada's Small Businesses Have Seen A Drop In Sales Due To Coronavirus
Mar 17, 2020
Small businesses in New Brunswick and across Canada are already feeling the stark financial impacts of trying to contain the spread of Coronavirus, according to the latest survey from the Canadian Federation of Independent Businesses (CFIB).
The survey also found that a quarter of small firms would not be able to survive for more than a month with a drop-in business income of more than 50 percent.
Businesses in the hospitality, arts/recreation, retail and personal services are getting hit the hardest.
CFIB has been pressing both federal and provincial governments to provide support to small businesses impacted by the virus. Their suggestions include postponing things like GST, HST, EI and other tax payments that would help keep cash in businesses.
For more information follow the link below:
https://huddle.today/half-of-canadas-small-businesses-have-seen-a-drop-in-sales-due-to-coronavirus