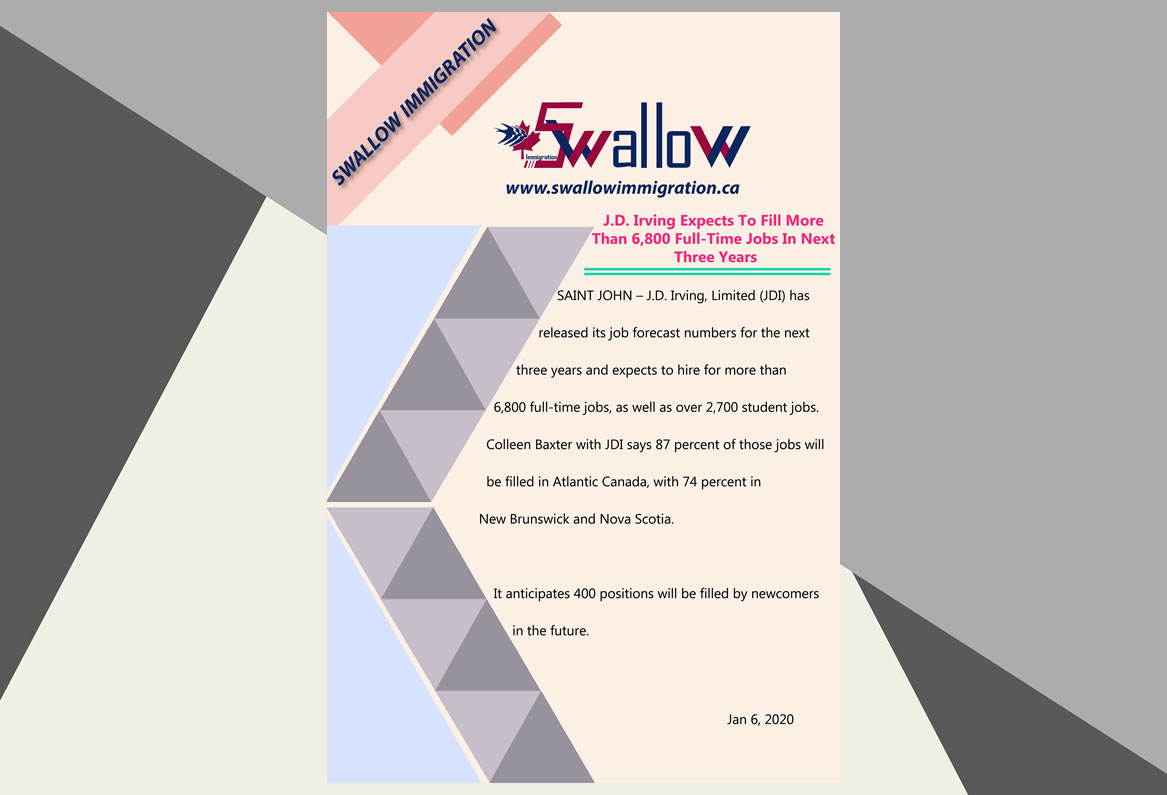 J.D. Irving Expects To Fill More Than 6,800 Full-Time Jobs In Next Three Years
Jan 6, 2020
SAINT JOHN – J.D. Irving, Limited (JDI) has released its job forecast numbers for the next three years and expects to hire for more than 6,800 full-time jobs, as well as over 2,700 student jobs.
Colleen Baxter with JDI says 87 percent of those jobs will be filled in Atlantic Canada, with 74 percent in New Brunswick and Nova Scotia.
It anticipates 400 positions will be filled by newcomers in the future.
For more information follow the link below:
https://huddle.today/j-d-irving-expects-to-fill-more-than-6800-full-time-jobs-in-next-three-years