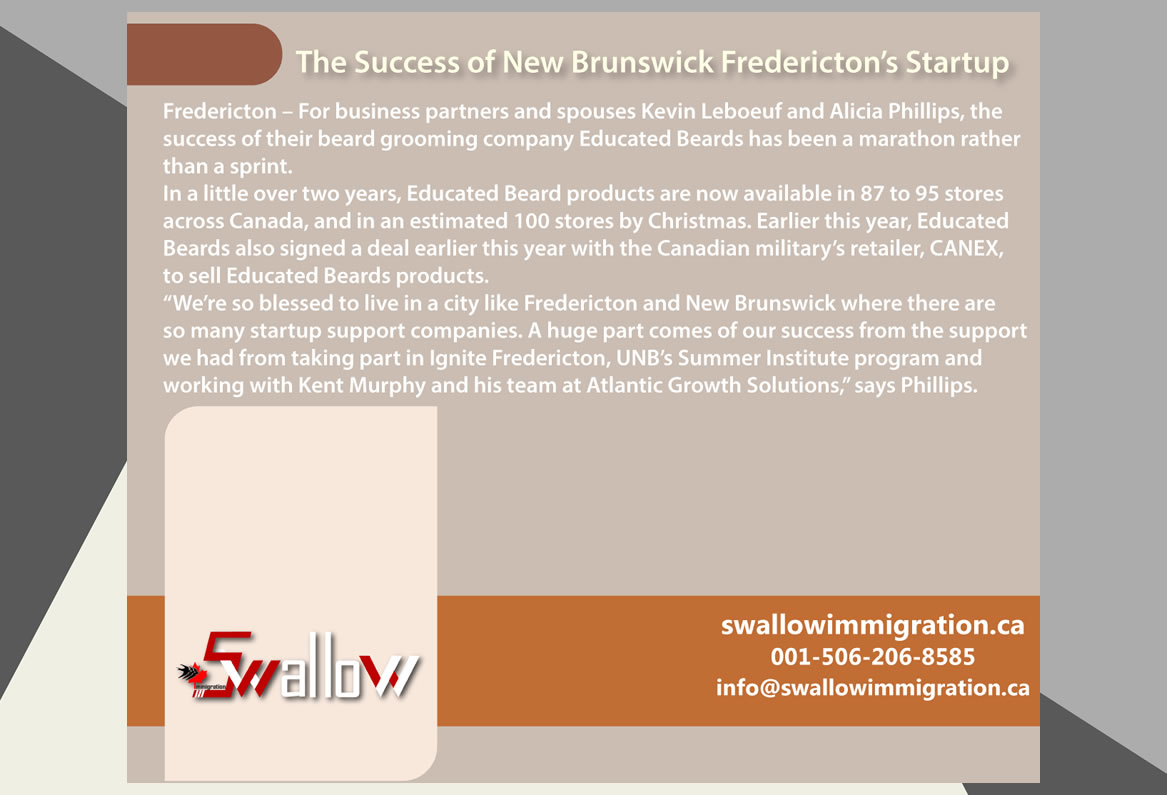 The Success of New Brunswick Fredericton's Startup
Oct 9, 2019
Fredericton – For business partners and spouses Kevin Leboeuf and Alicia Phillips, the success of their beard grooming company Educated Beards has been a marathon rather than a sprint.
In a little over two years, Educated Beard products are now available in 87 to 95 stores across Canada, and in an estimated 100 stores by Christmas. Earlier this year, Educated Beards also signed a deal earlier this year with the Canadian military's retailer, CANEX, to sell Educated Beards products.
"We're so blessed to live in a city like Fredericton and New Brunswick where there are so many startup support companies. A huge part comes of our success from the support we had from taking part in Ignite Fredericton, UNB's Summer Institute program and working with Kent Murphy and his team at Atlantic Growth Solutions," says Phillips.
For more information please follow the link below:
https://huddle.today/educated-beards-realizes-its-growth-potential