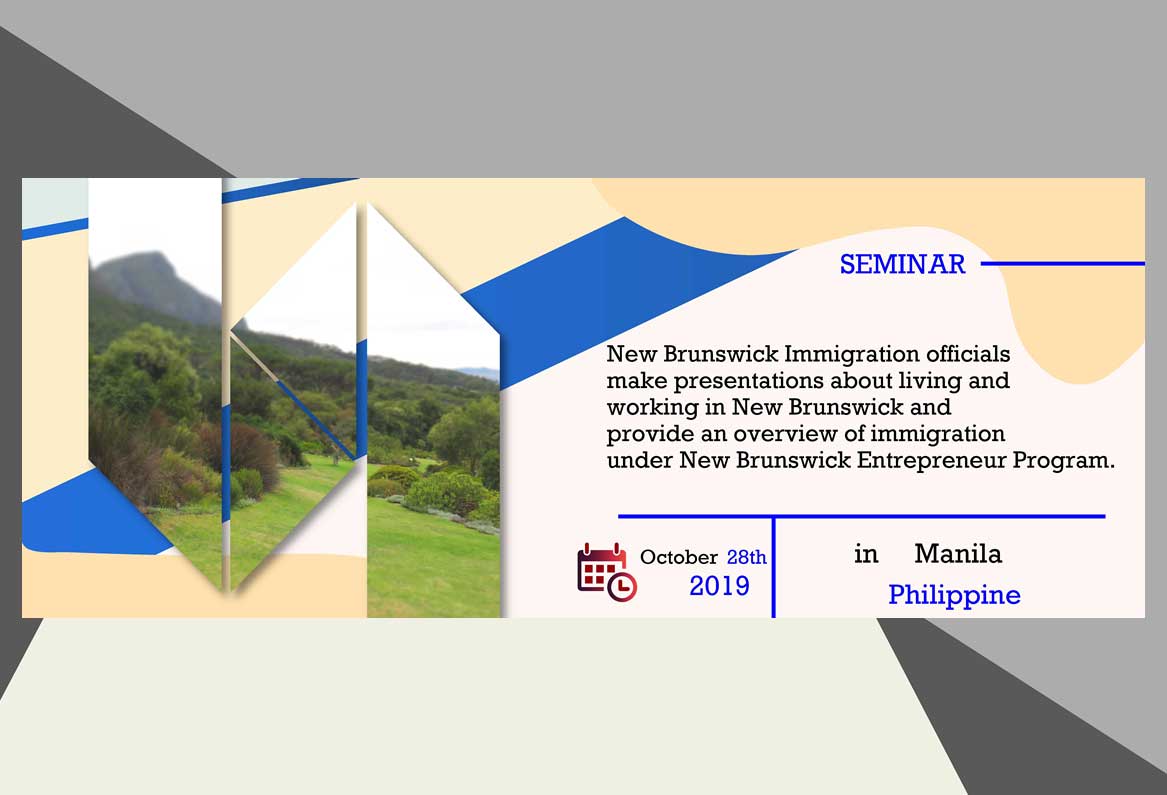 Please be informed that New Brunswick Immigration's officials will be in Philippine on 28th October 2019 to make presentations about living and working in New Brunswick and provide an overview of immigration under New Brunswick Entrepreneurial Program.
Precipitating in an Entrepreneurial stream information session is one of the eligible connections to New Brunswick.
Attendance at this information session is free and applicants who meet the requirements of the New Brunswick Entrepreneurial program can contact us to complete the registration process.