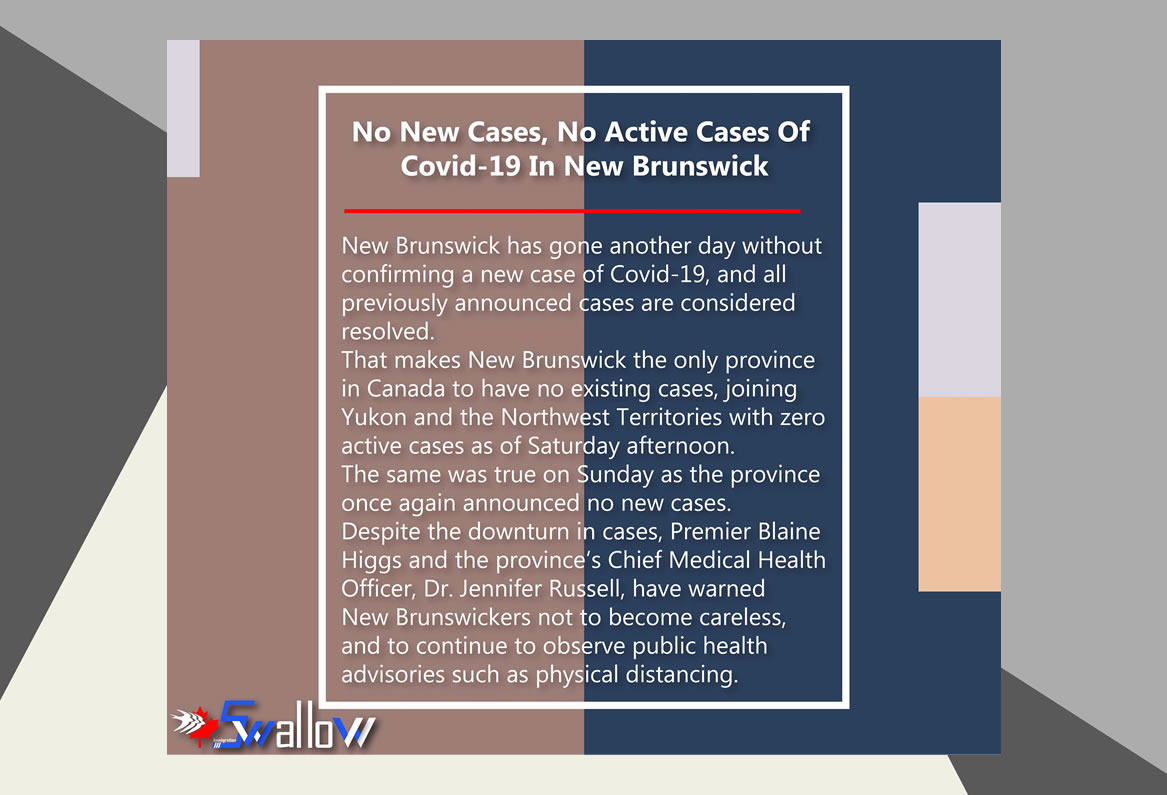 No New Cases, No Active Cases Of Covid-19 In New Brunswick
May 3, 2020
by Mark Leger
New Brunswick has gone another day without confirming a new case of Covid-19, and all previously announced cases are considered resolved.
That makes New Brunswick the only province in Canada to have no existing cases, joining Yukon and the Northwest Territories with zero active cases as of Saturday afternoon.
The same was true on Sunday as the province once again announced no new cases.
Despite the downturn in cases, Premier Blaine Higgs and the province's Chief Medical Health Officer, Dr. Jennifer Russell, have warned New Brunswickers not to become careless, and to continue to observe public health advisories such as physical distancing.