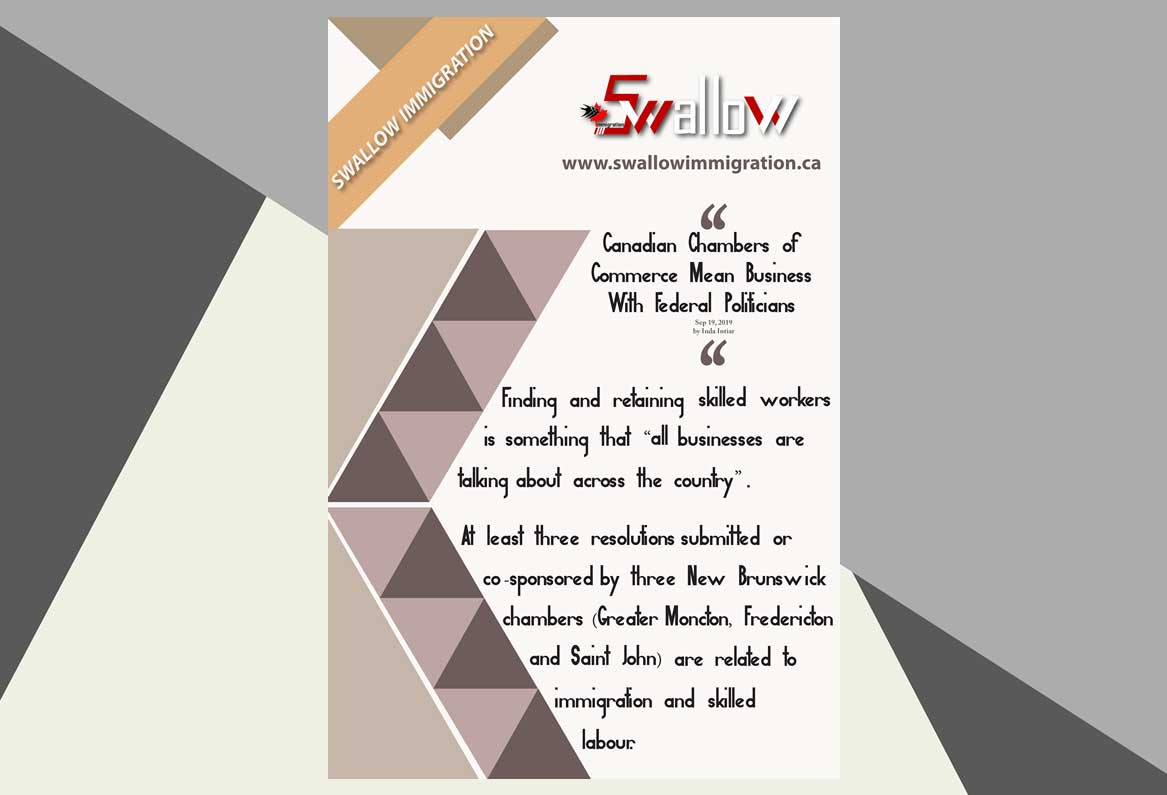 Canadian Chambers of Commerce Mean Business With Federal Politicians
Sep 19, 2019
by Inda Intiar
Alberta Premier Jason Kenney will be back in Saint John this weekend for the Canadian Chamber of Commerce AGM.
Alberta Premier Jason Kenney is scheduled to give a keynote speech on interprovincial trade.
They will speak in a panel about recent polls, predictions, and what election outcomes may mean for business.
Taxation is top of mind – not necessarily lower taxes, but really the taxation process at large needs to change because that's part of competing with the U.S. and Europe.
Finding and retaining skilled workers is something that "all businesses are talking about across the country".
At least three resolutions submitted or co-sponsored by three New Brunswick chambers (Greater Moncton, Fredericton, and Saint John) are related to immigration and skilled labour.
For more information follow the link below:
https://huddle.today/canadian-chambers-of-commerce-mean-business-with-federal-politicians