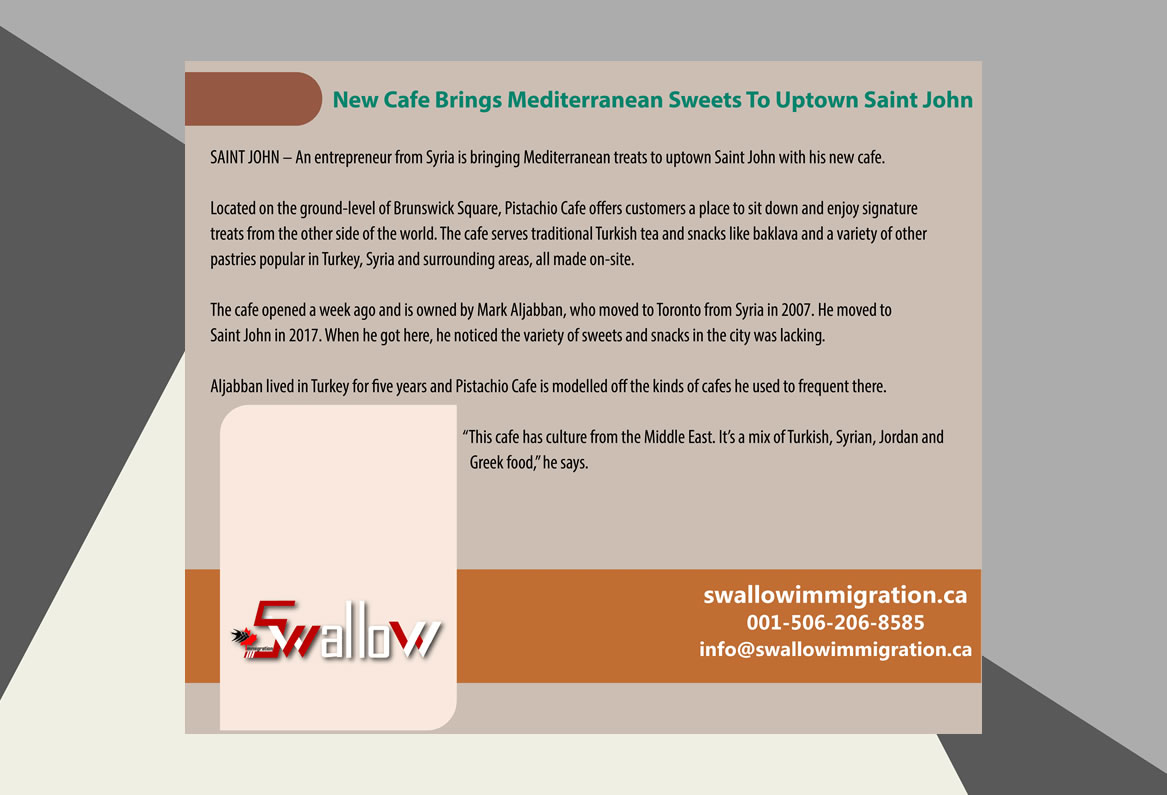 New Cafe Brings Mediterranean Sweets To Uptown Saint John
Dec 13, 2019
SAINT JOHN – An entrepreneur from Syria is bringing Mediterranean treats to uptown Saint John with his new cafe.
Located on the ground-level of Brunswick Square, Pistachio Cafe offers customers a place to sit down and enjoy signature treats from the other side of the world. The cafe serves traditional Turkish tea and snacks like baklava and a variety of other pastries popular in Turkey, Syria and surrounding areas, all made on-site.
The cafe opened a week ago and is owned by Mark Aljabban, who moved to Toronto from Syria in 2007. He moved to Saint John in 2017. When he got here, he noticed the variety of sweets and snacks in the city was lacking.
Aljabban lived in Turkey for five years and Pistachio Cafe is modelled off the kinds of cafes he used to frequent there.
"This cafe has culture from the Middle East. It's a mix of Turkish, Syrian, Jordan and Greek food," he says.
For more information follow the link below:
https://huddle.today/new-cafe-brings-mediterranean-sweets-to-uptown-saint-john