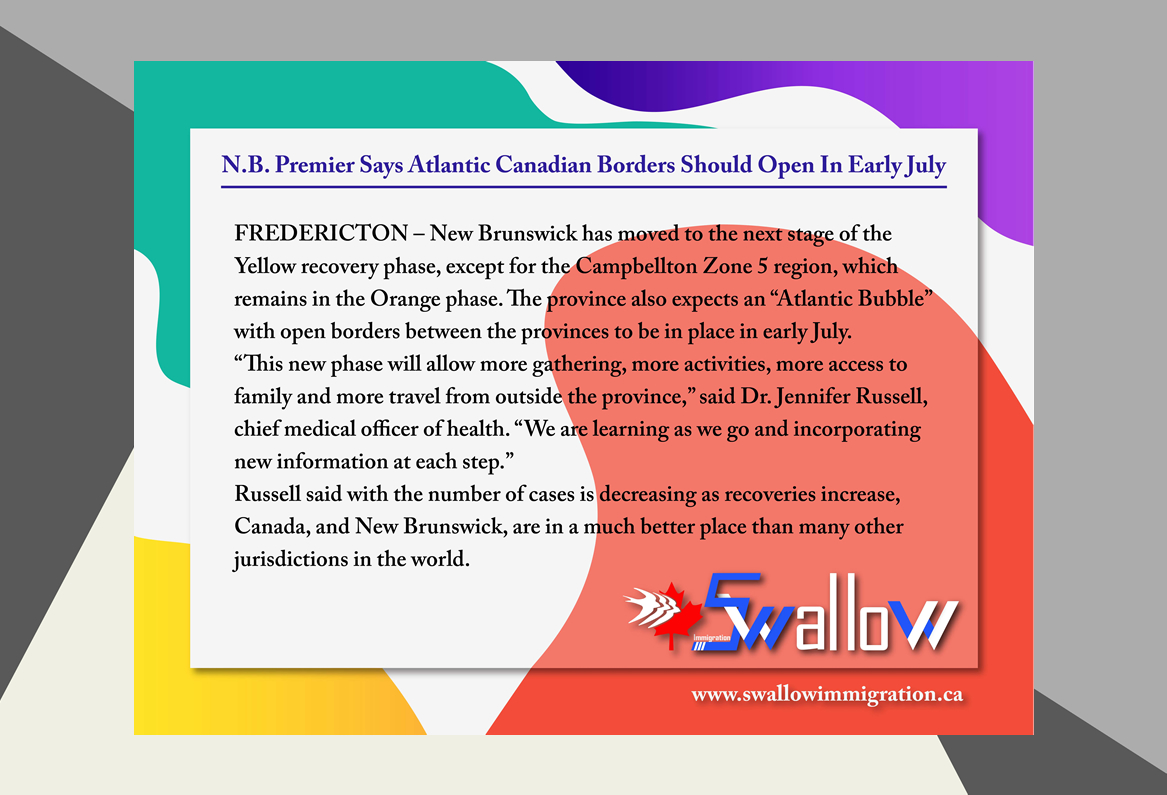 N.B. Premier Says Atlantic Canadian Borders Should Open In Early July
Jun 19, 2020
by Inda Intiar
FREDERICTON – New Brunswick has moved to the next stage of the Yellow recovery phase, except for the Campbellton Zone 5 region, which remains in the Orange phase. The province also expects an "Atlantic Bubble" with open borders between the provinces to be in place in early July.
"This new phase will allow more gathering, more activities, more access to family and more travel from outside the province," said Dr. Jennifer Russell, chief medical officer of health. "We are learning as we go and incorporating new information at each step."
Russell said with the number of cases is decreasing as recoveries increase, Canada, and New Brunswick, are in a much better place than many other jurisdictions in the world. 
For more information follow the link below:
https://huddle.today/n-b-premier-says-atlantic-canadian-borders-should-open-in-early-july/