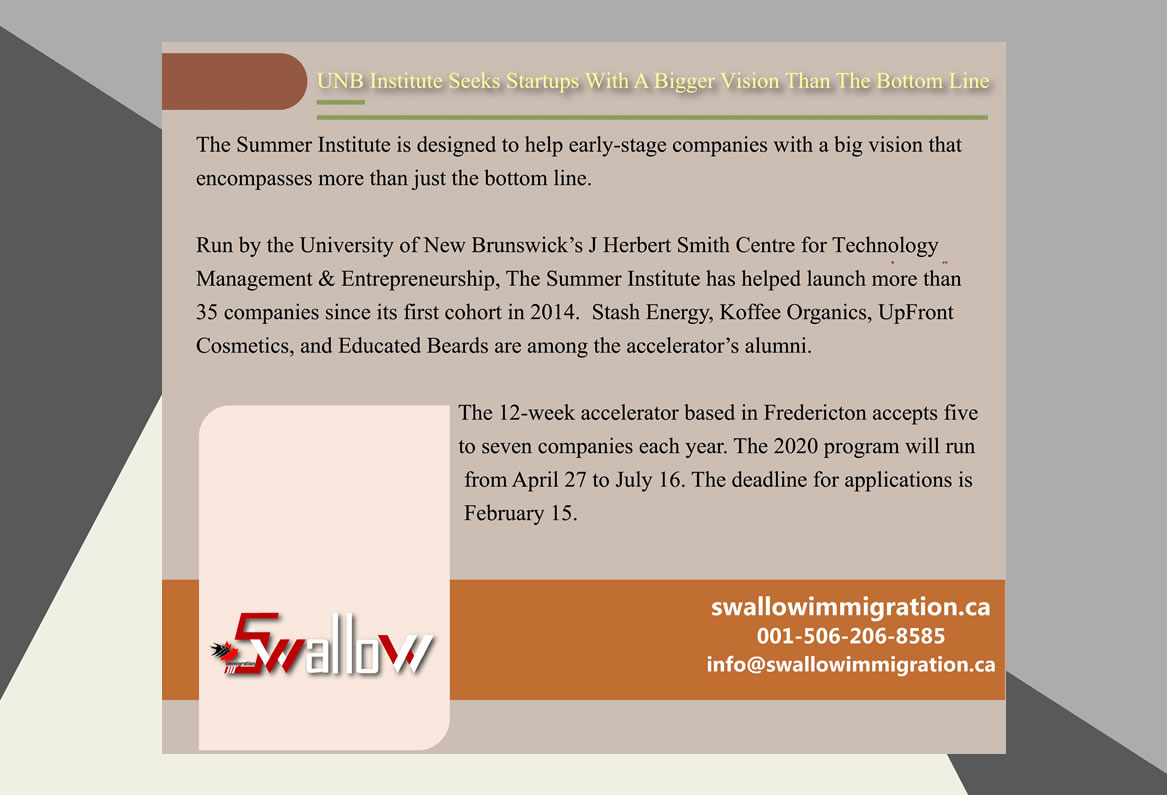 UNB Institute Seeks Startups With A Bigger Vision Than The Bottom Line
Jan 8, 2020
by Huddle Staff
The Summer Institute is designed to help early-stage companies with a big vision that encompasses more than just the bottom line.
Run by the University of New Brunswick's J Herbert Smith Centre for Technology Management & Entrepreneurship, The Summer Institute has helped launch more than 35 companies since its first cohort in 2014. Stash Energy, Koffee Organics, UpFront Cosmetics, and Educated Beards are among the accelerator's alumni.
The 12-week accelerator based in Fredericton accepts five to seven companies each year. The 2020 program will run from April 27 to July 16. The deadline for applications is February 15.
For more information follow the link below:
https://huddle.today/unb-institute-seeks-startups-with-a-bigger-vision-than-the-bottom-line