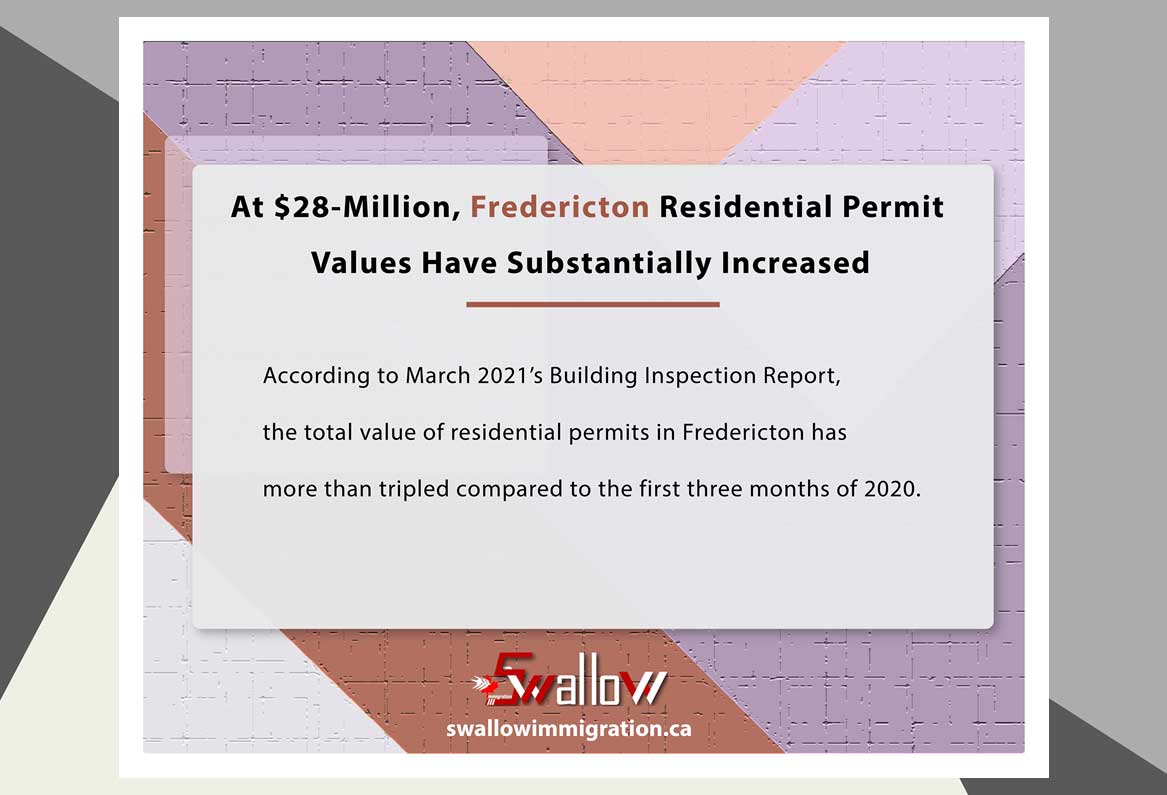 At $28-Million, Fredericton Residential Permit Values Have Substantially Increased
Apr 18, 2021 by Liam Floyd
According to March 2021's Building Inspection Report, the total value of residential permits in Fredericton has more than tripled compared to the first three months of 2020.
In 2020, the total residential permit value, which encompasses the value of construction for permits acquired, the year to date for the first quarter was $9.2-million. The year-to-date value for the first three months of 2021 is $28.3-million.
This increased value demonstrates the strength of the housing market and the growth of the population continuing through the pandemic.
"It's just unbelievable. We're really growing," said Councilor Bruce Grandy, who is Chair of the city's Economic Vitality Committee. "We have a lot of a lot of activity on the go, we've got a lot of new people coming into the city, we're going at approximately 2000 people a year population growth."
Grandy adds that the growth comes from immigration and from people moving across the country due to the pandemic.
For more information follow the link below:
https://huddle.today/fredericton-residential-permit-values-see-substantial-increase-compared-to-early-2020