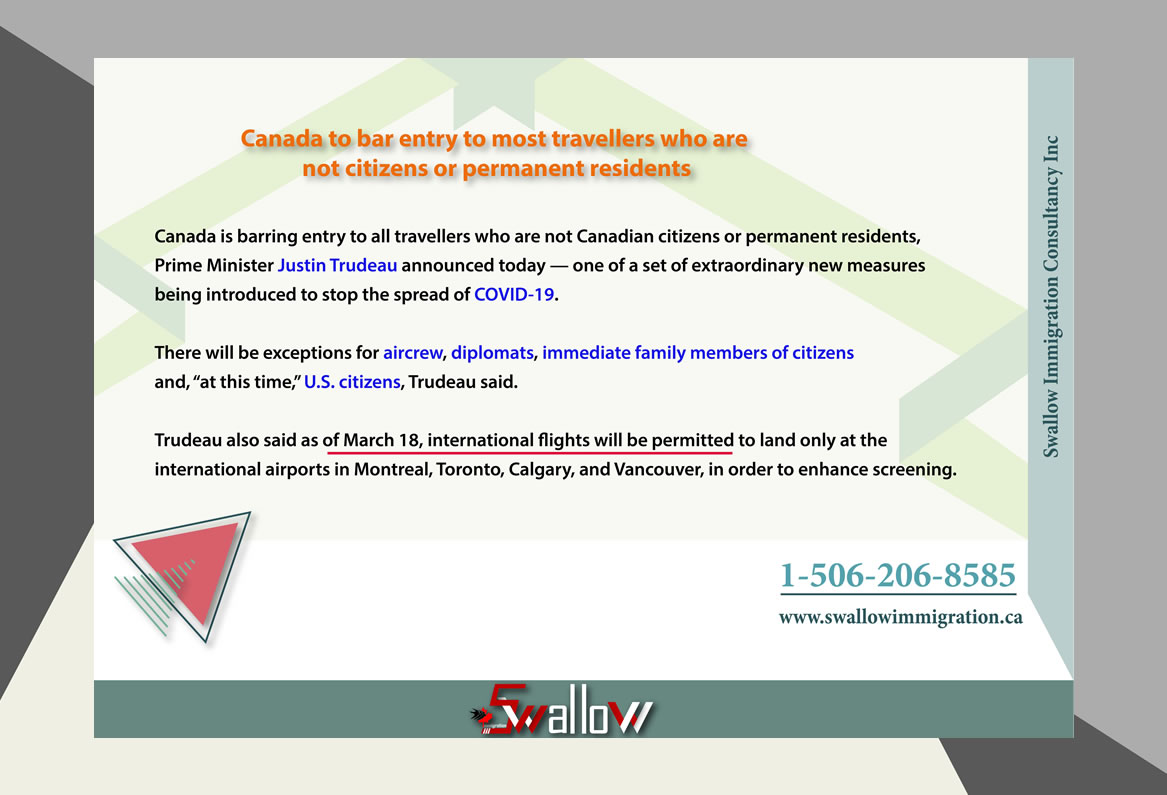 Canada to bar entry to most travellers who are not citizens or permanent residents
Canada is barring entry to all travellers who are not Canadian citizens or permanent residents, Prime Minister Justin Trudeau announced today — one of a set of extraordinary new measures being introduced to stop the spread of COVID-19.
There will be exceptions for aircrew, diplomats, immediate family members of citizens and, "at this time," U.S. citizens, Trudeau said.
Trudeau also said as of March 18, international flights will be permitted to land only at the international airports in Montreal, Toronto, Calgary, and Vancouver, in order to enhance screening.
For more information follow the link below:
https://www.cbc.ca/news/politics/cbsa-border-airports-screening-trudeau-covid19-coronavirus-1.5498866